I saw this headline today and couldn't believe it was true:

Then I saw it popping up from news outlets I trusted and, after digging, I can confirm that it's true: a 12-year-old boy is running a campaign office in a swing state for the Trump campaign:
In one of the most important counties in swing state Colorado, Donald Trump is relying on 12-year-old Weston Imer, who runs the Jefferson County operation for the Trump campaign.

Jefferson County is one of the most populous counties in Colorado and is part of the Denver metro area.

…Imer's mother, Laurel Imer, is the official field coordinator on paper, but she wants to give her son most of the responsibility and help show other parents – Democrat or Republican – how to get their kids involved.

"You have a responsibility to your children to teach them," Laurel Imer said.

School starts for Weston Imer in September, and he hopes to lead the field office until then, recruiting friends and making Trump – who he has met – proud.
I probably disagree with this kid on most every issue, but kudos to him for at least wanting to be involved.
But also, remember back on April 3rd when Donald Trump said he'd "hire the best people"? How's that working out? Can Trump really be surprised when what should've been a swing state now isn't?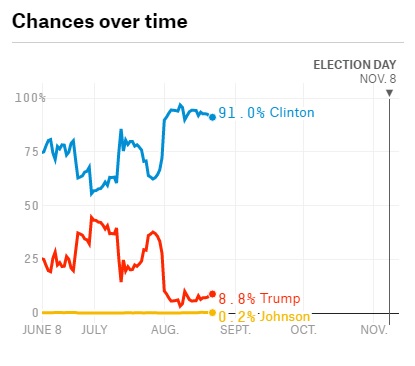 Clinton is currently up 9 points in Colorado, way outside the margin of error. Back in November, Trump was up 7 points in Colorado.