Well, this is awkward.
So, the Vice Presidential debate is in a couple hours. Mike Pence and Tim Kaine will have at each other for a couple of hours and then, after it's over, the American people will decide who won.
Funny thing: if you run a google search for "gop vice president debate early" the first entry is one from the GOP's site titled "Who Won the Vice Presidential Debate":
If you click that link it's now a 404 (page not found). So why is it at the top of a Google search? Well, that's because about 20 minutes ago the GOP mistakenly published the winner of the debate. Surprise, it was Mike Pence: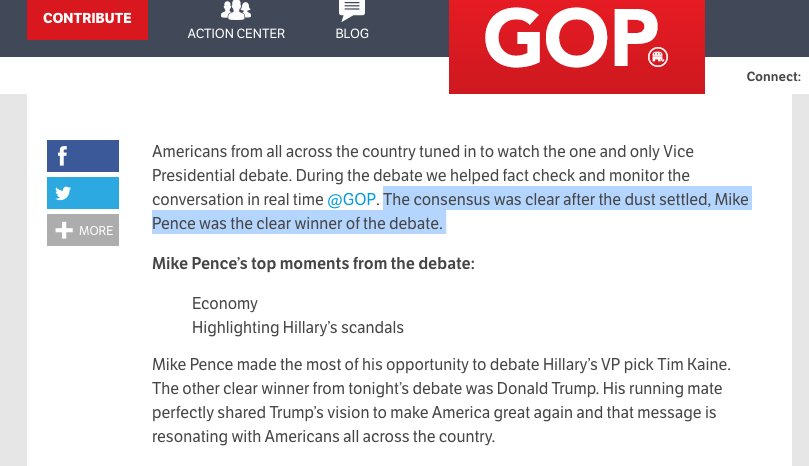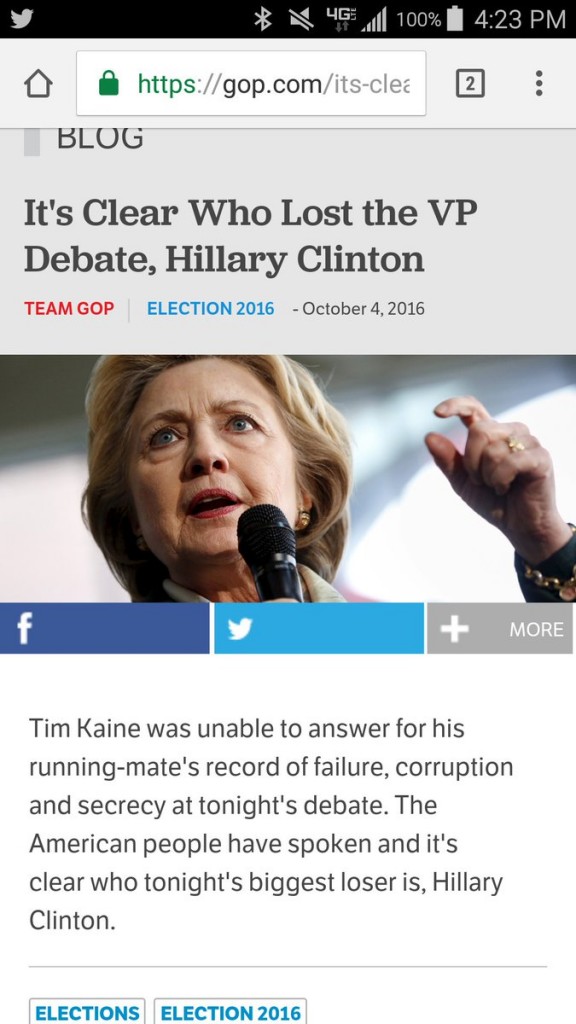 Yes, for a brief moment (but not brief enough to keep screen shots from being taken), you could go to the GOP's website to see the winner of a debate
that has not yet happened.
Oops.
And moderators, you're not off the hook. You were very unfair to Mike Pence…er…you will be very unfair to Mike Pence! One of those two:
Yo, debate moderators, YOU ALREADY FAILED TOO! https://t.co/BoaoHmw6m9 pic.twitter.com/9e5B8EASTm

— Emily Cahn (@CahnEmily) October 4, 2016
Well, a big congrats to Mike Pence! I would say you earned it, but you've yet to have the chance. But, I mean, congrats on the charity and dishonesty from your own party. That's kind of like a win, except it's like lying to get a participation trophy. So…not like a win at all.
What a fucking clown show. I think every time Pence mentions dishonesty/corruption tonight, as it's now clear he intends to do, I'll just tweet out a link to this blog post. Oh, Hillary's out to mislead the American people? Boy, you can't stand it when people do that, I'll bet.