Lots of people this morning are pissed off that Trump is TIME's Person Of The Year. These people seem to think this means he's the best guy on the planet, which it doesn't. TIME's POTY is simply the person who made the biggest impact, good or bad, which is why past "winners" include Adolph Hitler (1938), Joseph Stalin (in 1939 & 1942), Nikita Khrushchev (1957), and Ayatollah Khomeini (1979). So with the criteria to be TIME's POTY understood, I don't think it's a stretch to say Trump fits that bill.
You can also tell that TIME probably doesn't care much for Trump considering the subtitle "President Of The Divided States Of America."
Now, I'm not much of a fan of TIME and haven't read them for a few years now. That being said, I really hope this was intentional by their art director: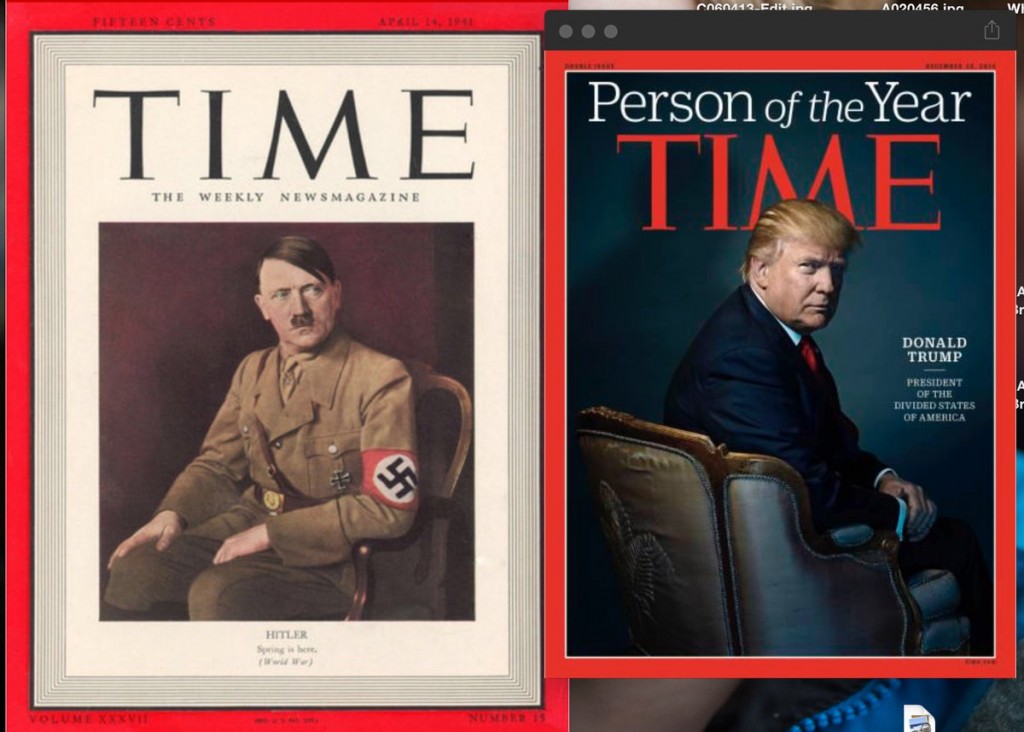 Maybe it's just a coincidence. If so, it's a damn funny one.