During several rallies on his road to the White House, Donald Trump promised (and in some he promised we'd be saying "Merry Christmas" in every store) that if he got elected we'd all be saying "Merry Christmas" as opposed to "Happy Holidays."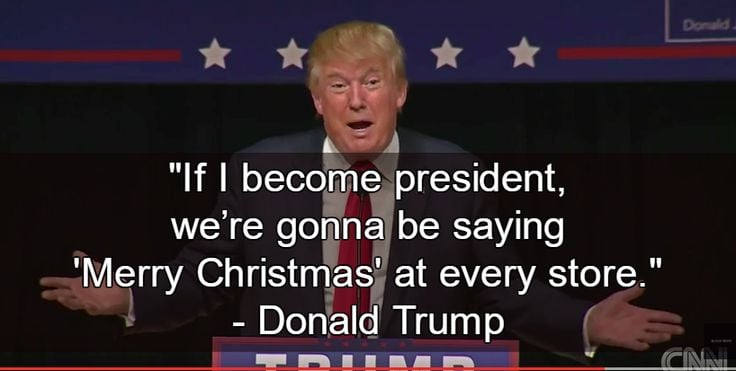 Because what makes for a better season of cheer than extracting outrage from well-wishes that aren't formulated precisely as you would like? Ho, ho, ho.
Trump supporters should have known that Trump would not have this type of power, that this was a stinking, obvious lie. But you can hear them whoop and holler at the very prospect of dictating how other people celebrate.
Religious freedom. Right. Small government. Right.
Anyway, it was on my mind, so as a demonstration of what an easily-detectable lie Trump's promises were, I say Happy Holidays to him and to every derpshit who voted for him. Looks like you can't change that, can you?
Oh, and there is no god. And the fictional character in the bible was an asshole.
Happy Holidays.