Hey gang! I'll be the speaker and musical guest at Wichita Oasis this weekend. The gathering is at 200 N. Broadway on Sunday, February 12. The doors open at 10:30 and program begins at 11. It's free to get in!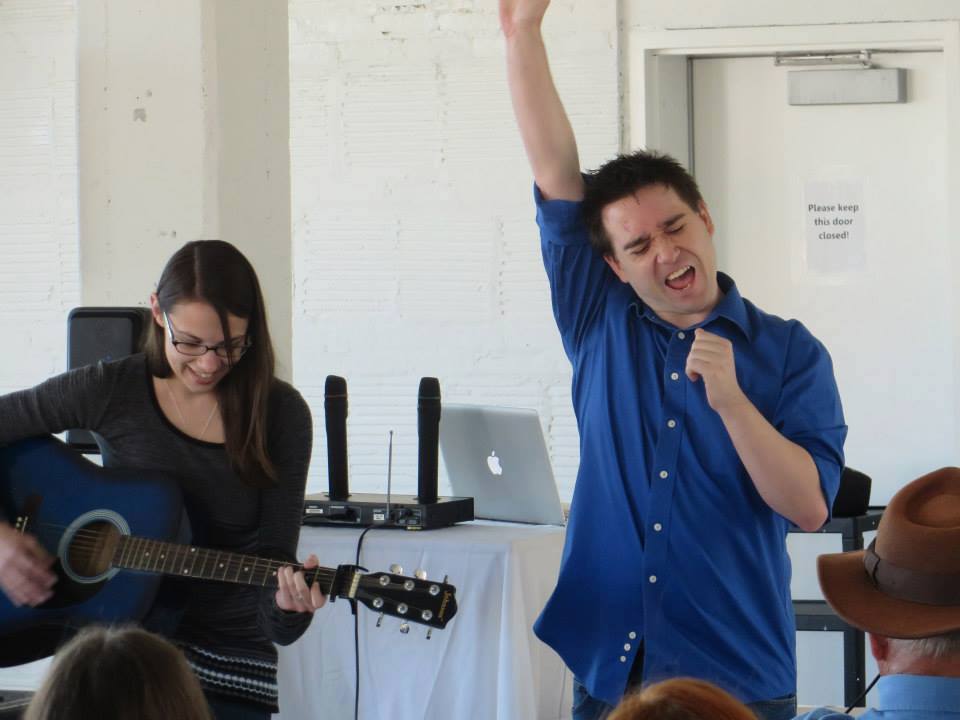 I'll be bringing one of my students with me for a duet. Bryna is a second year voice student of mine who is toying with the idea of continuing singing into college. She'll be singing "Amarilli, Mia Bella" (Caccini) in Burlington, Kansas later this semester as well as appearing in the Burlington High School Production of The Little Mermaid. I'll post dates later.
We'll both be there at 10:30 and, aside from warming up and sound checking, should be around saying hi and meeting folks. 🙂 Come give me a hug!
Here's my set list:
Dangerous Game (Jekyll & Hyde) duet with Bryna H., soprano
Music Of The Night (Phantom Of The Opera)
You'll Be Back (Hamilton)
Heaven On Their Minds (Jesus Christ Superstar)
My talk is titled You Can Music Too! Essentially it's going to break down the basics of singing and show, with good information and loads of facts, why anybody can learn how to do it.
This is the first time I'll be giving this talk and I'm test driving it before I have to deliver it again in Nashville at NanoCon on March 18 (click the link to get tickets, I'll also be doing some kind of debate primer with Matt Dillahunty).