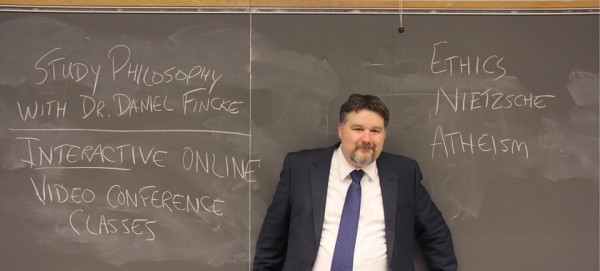 Who wants to join fellow Patheos Atheist Channel blogger and philosopher Dan Fincke, for a philosophical study of the existence of God?
I'm going to be sitting in on this online class and I'd love to have you join me, especially if you're a Christian who has these questions or are on the fence.
I'll be participating in Class Version Two: "Debating the Existence of God"
Option 2: Saturdays @ 9 am-11am & Sundays @ 6 pm-8 pm PDT (running only May 25-August, 30).
More info at Dan's blog, Camels with Hammers.
I hope you'll join in!