Much of my pastoral ministry in the final 5 years was spent in active interfaith partnerships, including relationship building, educational efforts, and social service and advocacy partnerships. It was one of the most rewarding aspects of my work. Now, as I'm standing between atheist and theist communities, I once again find myself moderating conversations and facilitating understanding.
There is much that Christians do not understand about atheists and what atheism means and doesn't mean. There is also much that atheists do not understand about Christians. These misunderstandings make communication much more difficult than it needs to be. There is a place for debating, but there is also a place for dialogue and partnerships for the common good. As I have said before, I don't think the specific question of whether there is a god or not is the most important question we can spend our time working on. More important questions include, how can we avoid completely destroying our natural environment, how we can promote peace and avoid war, how we can create a more just and equitable society, and so forth.
Is this type of boundary crossing a worthwhile endeavor? If so, how can we do it successfully?
In this course, co-taught my friend Kile Jones of "Interview an Atheist at Church Day" and me, we will explore how atheists and Christians can work together. Here is the description of the course from SecularActivism.com:
Join Kile Jones of "Interview an Atheist at Church Day" and Ryan Bell of "A Year Without God" during the month of July as they discuss ways that atheists and Christians can talk, think, and work together.
Kile and Ryan will apply their experiences of working with Christians to describe methods, pedagogies, and projects that can build coalitions between atheists and Christians.
Part 1 will examine the 'dialogical strategies' atheists can use to talk with Christians, and religious people generally.
Part 2 will examine the texts, authors, and philosophies one can use to think with Christians about important social and political issues.
Part 3 will cover some of the work atheists and Christians can do together: separation of Church and State, inter-faith dialogue, civil rights (including race, gender, and LGBT rights), volunteering, building coalitions, and other forms of social advocacy.
Hear us on podcasts:
religionforlife.me/2013/10/01/kile-jones-interview-an-atheist-at-church/
www.patheos.com/blogs/yearwithoutgod/media/
Recommended videos about atheists interviewed at churches are at interviewatheists.wordpress.com
Registration- $59
Start/end dates – July 1 / July 31, 2014
Deadline to register – July 1
Advisory: This class will fill up quickly, so register early!
Registration is open now!
Resources: Among the books that will come up for discussion are Religion without God by Ronald Dworkin, Faitheist by Chris Stedman, and Religion for Atheists by Alain de Botton, so students can purchase one or more of these optional texts if they choose. Additional readings and videos are available for free from inside the the virtual classroom, where forums for discussions are also located. Visit the class anytime to contribute your posts and receive Kile and Ryan's replies in discussion forums. There is nothing "live" you can miss – log in and participate anytime day or night, 24/7, throughout the month.
Ask Kile or Ryan about this session by posting on their facebook walls, at www.facebook.com/kilebjones or www.facebook.com/ryanjbell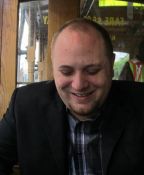 Kile Jones has been involved in interfaith work for over a decade. He speaks around the U.S. and the U.K. on issues relating to atheism, religion, and philosophy. He holds two Masters degrees from Boston University (M.T.S., S.T.M.), is the Founder of the Claremont Journal of Religion, and is the Director of "Interview an Atheist at Church Day." Mr. Jones has been published in Zygon: Journal of Religion and Science, Free Inquiry, Routledge Guide, Philosophy Now, and Reviews in Religion and Theology. He also blogs for Patheos, Feminism and Religion, and The Secularite, and is known to publicly debate Christians now and then. He currently lives in San Diego, California.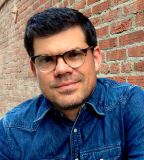 For 19 years Ryan Bell was a pastor, most recently the senior pastor of the Hollywood Seventh-day Adventist Church. In March 2013 he resigned his position due to theological and practical differences. As an adjunct professor he has taught subjects ranging from intercultural communication to bioethics. Currently he is a researcher, writer and speaker on the topic of religion and irreligion in America. In January 2014, Ryan began a yearlong journey exploring the limits of theism and the atheist landscape in the United States and blogs about that experience here at Year Without God. He received a Master of Divinity degree from Andrews University in Berrien Springs, Michigan, and a Doctor of Ministry in Missional Leadership from Fuller Theological Seminary in Pasadena, California.
So, come and join us for this exciting, and often overlooked, adventure!