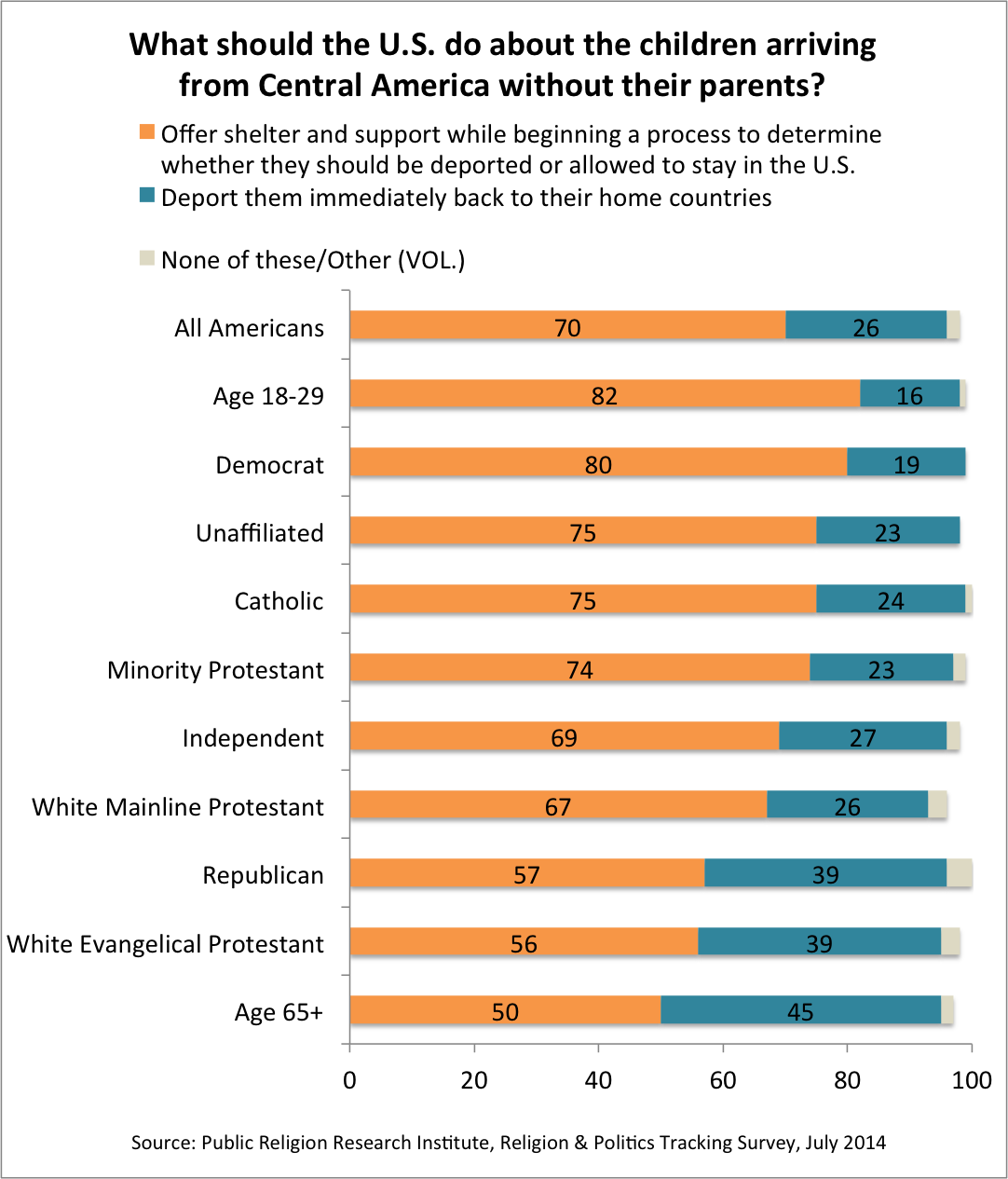 A new report published today by Public Religion Research Institute found that white Evangelical Protestants are among the least willing to extend shelter and support to children arriving from Central America without their parents. Thirty-nine percent felt they should be deported immediately.
In fairness, a majority of white Evangelical Protestants (56%) still do believe that these children should be offered
shelter and support while their cases are being decided, which is super sweet of them.
You certainly wouldn't know that 70% of Americans believe the same, based on the news reports. The vast majority of young Americans, Democrats, Catholics, liberal Protestants and the Unaffiliated agree.
So the question remains, if this large of a majority of Americans believe we should show compassion upon refuges arriving at our border, how long will it take for these same Americans to send their politicians packing if they continue to politicize the issue for their own personal and party advantage?