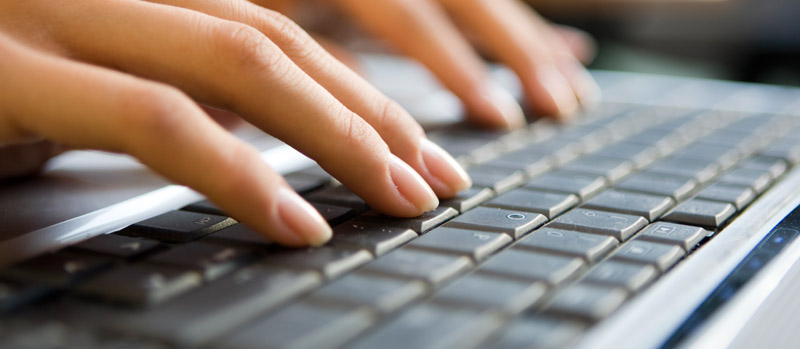 Every so often I get an earnest email from someone asking me to "look deep in my heart" and ask whether my current situation is just the result of being hurt by the church. I got one such email recently. Here are some excerpts.
I would like to ask you to look deep into your heart. Ask yourself. If it wasn't for the people who hurt me, would I make the decision to rebel against God or am I so hurt [sic] wounded that I've become hardened and want to rebel just for the sake of it. I'm kind of a rebel too so I get your feelings of anger and frustration as well as pain…

…

The overall question is this. When there is nothing left that you can prove to anyone who doesn't agree with you, what do you feel and where are you left standing? Sometimes we all need a break from the place where we live, the people we hang around; a change of scenery and a new place to find contentment, a quiet place with no judgment to figure out what we really want and need. Just speaking from my own experience, when I heard your video it reminded me of how I felt everyday in [my city]: bitter, emotional and like I just wanted to recreate myself.
It was a difficult email to read. It irked me, to be honest. Without intending too—and I know this person in real life and it would not be her intention to upset me or stand in judgment of me—my concerned friend has completely misunderstood my purpose and what I'm seeking. So, for all those who might have wondered something similar, here is my reply.
-:-
Firstly, I have looked deep in my heart. That is not only what this year has been about but that exercise has also been the focus of much of my previous 30 years of life. I am introspective to a fault. I struggle, at times, to get out of my head/heart. So, thanks for the advice but yes, I have been doing that. What I have found is the illusion of myself—the projection of my wishes for myself and others, my anxieties born of my past experiences and my sense that the world is not entirely as it should be, my hopes and dreams as they take shape in the people I love and care about. This is what is in my heart. There is also a litany of wounds that my friend asks about.
Which brings me to my second point. Let me be clear: I have absolutely been hurt by "the church," which is the people who make up the church. I have been present and available to people who were not available when I needed them. I gave relatively selflessly to the cause of advancing the gospel and healing the world only to have my efforts thrown back in my face as somehow unimportant or "less than." My character and the character of my family has been attacked. I've been wrongly accused. I've worked 80-hour weeks and then been asked why I wasn't present for some activity or another.
In short, I have been hurt. Not once, but repeatedly. And not one of those hurts ever made me want to leave the church or question God's love or commitment to me or the church. I endured those hurts in the spirit of Paul who wrote, "From now on, let no one cause me trouble, for I bear on my body the marks of Jesus" (Galatians 6:17, NIV) and James, who wrote, "Consider it pure joy, my brothers and sisters, whenever you face trials of many kinds, because you know that the testing of your faith produces perseverance. Let perseverance finish its work so that you may be mature and complete, not lacking anything" (James 1:2-3).
If hurts were going to make me leave the church I would have done so long ago. On the other hand, I can't say that some offenses had no role in my decision. In this category I would put grave injustices done in the name of "Bible-believing Christianity," the unrepentant sprit of those in leadership, the blatant obsession with money, status and market share and the marginalization of women, people of color and LGBTQ individuals. These are not personal slights as much as systemic injustices.
Thirdly, I'm not rebelling. As best I can tell, I'm not acting out. I've simply stepped away and explicitly taken the time to ask important questions about my past loyalties. At times I have been angry and I've made unfair generalizations as a result. But again, neither anger nor rebellion is the central part of my journey. If I wanted to rebel I would do a better job of it! If, on the other hand, by rebellion you mean challenging the status quo and insisting that unpleasant truths be examined, then yes, I am a rebel without apology.
Fourthly, I am recreating myself, but that process isn't related to bitterness. It is related to the freedom I have experienced outside the confines of organized religion and even theism.
Finally, as for being emotional, I would say this: the accusation of being emotional cuts both ways. When theists want to level an ad hominem attack on an atheist they frequently say they're being logical and rational to the point of denying emotion and human empathy. But when a Christian, like myself, steps away from religion to examine it more carefully, they are often accused of being "emotional" and driven by anger and hurt. This is one of those both/and subjects. We are emotional beings and we should not be made to apologize for our very real and important emotions. It is important to be aware of the ways we can react out of emotion without taking the necessary time to also think clearly. But that, once again, is exactly why I chose to take this Year Without God–to make sure I'm not reacting out of anger and emotion. If we examine ourselves honestly we will see, quite obviously, that we are both rational and emotional beings. Both have a role. One should not nullify the other.
As for me, the injunction to "look to Christ, not to people," carries no weight. Though I have said this very thing to disenchanted Christians and did my best to follow it myself, it is not one or even 100 Christians' mistreatment that has caused me to lose my faith. It was, rather, a complex combination of reasons, experiences, and systemic injustices and (yes) some personal injuries. Taken together, these elements finally led me to re-examine everything. But in the end, if there is a God, I could not allow the misbehavior of a few people or even a whole nation full of people, to stop me from acknowledging the fact and living accordingly.