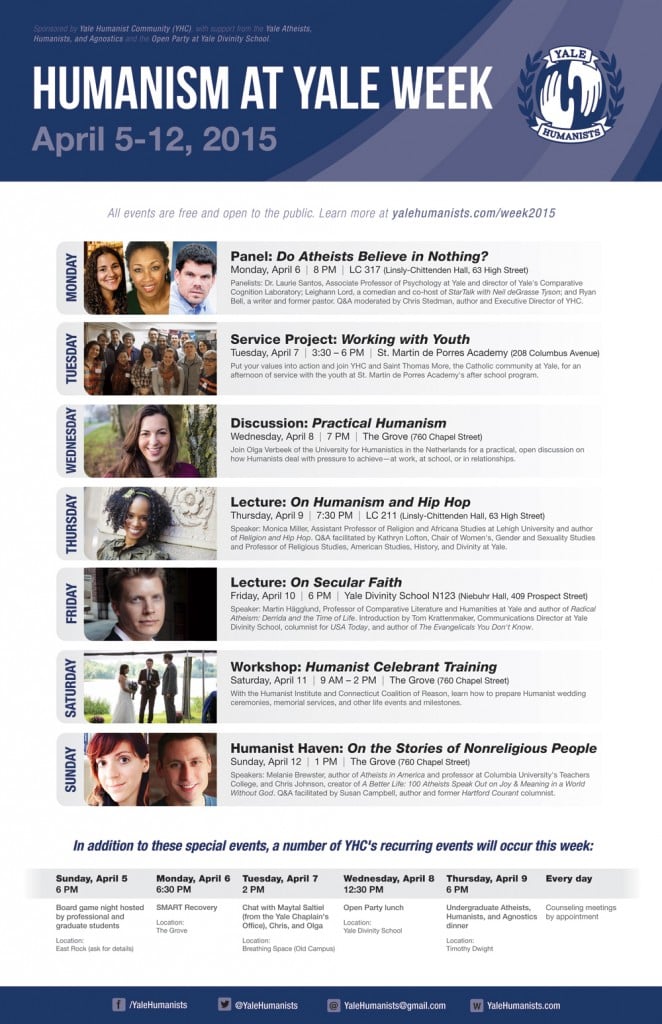 The Yale Humanist Community just announced it's Humanism at Yale Week, April 5-12, 2015. It's a wonderful line up of speakers and events and I'm honored to be a part of a panel on Monday, April 6, called "Do Atheists Believe in Nothing?" The other members of the panel are Dr. Laurie Santos, Associate Professor of Psychology at Yale University  and Director of Yale's Comparative Cognition Laboratory;  and Leighann Lord, comedian and co-host of StarTalk with Neil de Grasse Tyson. Chris Stedman, Executive Director of Yale Humanist Community, and author of Faitheist, will moderate the panel.
If you're in the New Haven/Hartford area I hope you will consider joining us.
I will also be speaking at the Mark Twain House the following day, but more on that another time.