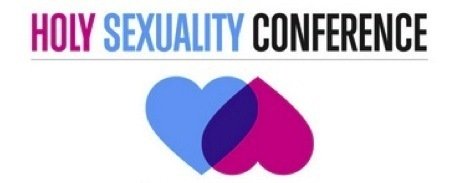 UPDATE: Further clarification from the South England Conference of Seventh-day Adventists below
—-
My former denomination continues to make headlines, though not in the way they'd like, I think. Ben Carson has been saying things like homosexuality "absolutely" is a choice. Though he later apologized I don't think he suddenly changed his mind. It's more like the apology I used to offer my parents: I'm sorry I got caught. Or worse, I'm sorry some people were offended. The classic non-apology.
In the past few days, American Adventists have been making a mess in London, where they planned to hold an event called Holy Sexuality Conference. The event has now been cancelled, thanks to over 40,000 signatures on the Change.org petition.
In a statement released by the Seventh-day Adventist Church in Great Britain, denominational officials write:
Seventh-day Adventists are a people of peace who believe in hope and dialogue. However, it appeared that rather than drawing people together the conference had the potential to divide. 
You think? If this didn't occur to them at the outset they are further inside their religious bubble than even I suspected.
The statement continues,
We are disappointed that in a society that values freedom of speech and divergence of opinion that there are those whose wish it is to silence individuals who hold a different point of view to their own.  We do not believe that the potential disruptions that were being planned for this event would have been beneficial either to the participants or to our friends in the LGBT community.  As such a decision has been made to cancel the event which had been locally organised by a group of members in the South London area.
Everyone loves to cite free speech when it suits them. And, as far as I can tell, the cancellation of this event is precisely free speech in action. No one forced the church to cancel the event. The free speech of 40,000 people and no doubt thousands of emails and phone calls, persuaded church officials to cancel the event. They could have carried on if they wanted to. I also propose that there was another way through the apparently unforseen morass. What if church officials said, "There are obviously a wide variety of views on this and since we live in pluralistic, participative democracy, we would like to change the format of the event to a dialogue about what healthy sexuality entails. We will widen the list of invitees and have an open dialogue."
That would have been amazing…and completely unrealistic because everyone knows the church doesn't want to have an open dialogue where the latest scientific and psychological research is presented, along with personal stories of people who have experienced reparative therapy programs. They just want to propagate their views which the society at large deems hateful and which the latest research has determined are 
injurious to people's health
.
UPDATE: I reached out the South England Conference for a comment and they were happy to provide a bit more clarification about the origins of the Holy Sexuality Conference. While the official body of the Seventh-day Adventist Church in United Kingdom posted the statement about the cancellation, the Conference itself was not responsible for planning or organizing the now cancelled event. A spokesperson for the Conference said, "The Holy Sexuality conference was organised by a group of Adventists in South London, not the Adventist churches who meet at the Advent Centre Venue. The decision to cancel it was taken Monday for various reasons,  and while we live in a world where there is a diversity of viewpoint, we should carefully listen to each other.
For more on this story see:
13,000 sign petition to have 'gay cure' conference in London axed (London Evening Standard, April 14, 2015)
London 'gay cure' convention cancelled after thousands protest (Gaystar News, April 14, 2015)