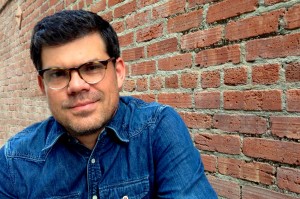 Ryan Bell is a writer, speaker, and consultant on the topic of religion, irreligion and humanism in America. In January 2014, Ryan began a yearlong journey exploring the limits of theism and the atheist landscape in the United States and blogged about that experience here at Year Without God.
In 2015 Ryan founded the organization, Life After God, with the purpose of supporting those going through a faith transition by providing resources and creating community. He is also the host of the Life After God podcast, which explores the space between belief and unbelief with a different guest each week.
For 19 years Ryan was a pastor in the Seventh-day Adventist Church. In March 2013 he resigned his position due to theological and practical differences. As an adjunct professor he has taught subjects ranging from intercultural communication to bioethics.
He received a Master of Divinity degree from Andrews University in Berrien Springs, Michigan and a Doctor of Ministry in Missional Leadership from Fuller Theological Seminary in Pasadena, California.