This is a guest post by Brian Zahnd. Brian's bio is at the bottom.
Friday afternoon I read an opinion piece entitled "Why I Am Absolutely Islamaphobic" by Gary Cass posted on the CharismaNews website. After considerable backlash, the post was thankfully removed tonight (just minutes ago, in fact). It is, however, still posted on Cass's organization's site.
It is such an horrendous piece of hate-speech and fear-mongering that at first I assumed it was a satirical piece designed to lampoon Islamaphobia. Sadly, it was not. (I had to read it twice to make sure it was really saying what it obviously says.)
In this preposterous article the author has three assertions.
1. Muslims will not turn to Christ. According to Cass, "This is not Biblically doable." Cass buttresses his theology by citing Phil Robertson of "reality television" fame.
2. All American Muslims should be deported. Cass uses the lovely acronym D.A.M.N. (Deport All Muslims Now). As an alternative to deportation Cass suggests forced sterilization.
3. Violence is the only viable way for Christians to engage with Muslims. To this end Cass exhorts Christians to "trust in God, then obtain gun(s)." Cass calls for a crusade against Muslims.  
What can we say about this other than it is an utter repudiation of the Sermon on the Mount. It is a brazen betrayal of Christian baptismal identity. It makes a mockery of our Lord's command that we love our enemies. It is anti-Christ. To call Cass's op-ed anti-Christ is not a polemic cheap shot, but an sober analysis. It is anti everything Jesus taught in his sermons, modeled on the cross, and proclaimed in his resurrection.
I don't know Gary Cass. I've never heard of him. But I do know many people at Charisma. Charisma published my books Unconditional?: The Call of Jesus to Radical Forgiveness and Beauty Will Save the World. I have written several op-ed pieces for their flagship magazine. I know them to be sincere Christians who want to follow Jesus Christ. This is why I am so distressed by their reckless decision to lend their substantial platform to a hateful and destructive voice. I know the leaders at Charisma believe in Jesus' radical forgiveness. I know they believe that Jesus is the beauty that saves the world. They have told me so.
I can only hope that their decision to post vicious hate-speech in the name of Christ is not some new trend, but a tragic lapse in judgment. I am glad they have chosen to amend and correct that course, at least for now.
Either Christianity is about forgiveness, or it's about nothing at all. [Tweet This]
Brian Zahnd
—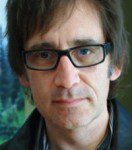 Brian Zahnd is the founder and lead pastor of Word of Life Church, a Christian congregation located in the heartland of America in Saint Joseph, Missouri. For 31 years, Brian and his wife Peri's vision for the church has been to be an authentic expression of the Kingdom of Jesus in a modern world. Brian is known for his focus on embracing the deep and long history of the Church and wholeheartedly participating in God's mission to redeem and restore His world. Blog + Twitter.