My name is Zach, and I'm a writer and creator committed to revealing truth and radiating hope.
I live in the brave little state of Vermont with my wife and three girls. Yes: we are big fans of both Bernie Sanders and sugar on snow. And, we love our life here, delighting in the small and relishing the real.
Once upon a time, I was also an all-or-nothing church planter in Vermont's biggest city, Burlington. It's one of the least religious cities in the U.S., and it's where I first became passionate about connecting the Word to the words of our cultural conversation. It was a formative season of ministry that brought awesome growth, piercing pain, and irrevocable change — as formative seasons often do.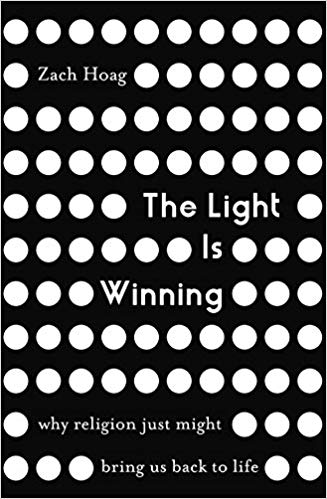 Now, I'm finding a flourishing life in Christ outside the church leadership camp, with a calling that's evolving: centered mainly on writing and creating in a way that reveals truth and radiates hope. I wrote a book last year called The Light is Winning: Why Religion Just Might Bring Us Back to Life, my first with Zondervan Publishers. Like all my writing, the book is a mashup of faith, culture, and personal narrative, with a strong emphasis on my dedicated TV-watching habit ;). And yes: even after everything, I still believe what old Rust Cohle realized in that wheelchair looking at the night sky.
This here blog is Uncategorized because my views often are. You can rest assured that it'll always be too conservative, too progressive, too religious, too worldly, too political, too spiritual, and everything in between. Really, the writing here is something of a theo-political scratchpad, with rough and ready sketched-out thoughts on faith, culture, politics, and the like.
Some parting details: If you're looking for my personal and creative musings, and my services and offerings, check out my website zhoag.com and my newsletter there. If you want to socialize, I've narrowed things down to Facebook and Twitter (with some fun photos over at VSCO). And if you have any inquiries related to the business of writing books, I'm represented by Jenni Burke at D.C. Jacobson and Associates.