A Merry mic-drop.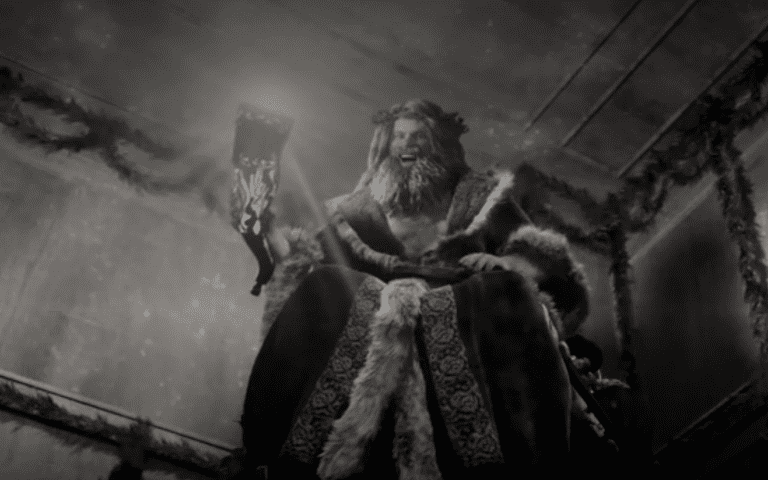 These are the days of American Evangelicalism's great revealing: a moral and theological bankruptcy now on stark and vivid display.
And in such times it can be tempting to decide it's all a sham — not just American Evangelicalism, but the faith itself, "the faith once for all delivered to the saints." That is not the case, of course, and the Ghost of Christmas Present, the personification of the Divine and Christmas's ultimate essence, declares the same in Dickens's old story:
"Is there any peculiar flavor in what you sprinkle from your torch?" asked Scrooge.
"There is. My own."
"Would it apply to any kind of dinner on this day?" asked Scrooge.
"To any kindly given. To a poor one most."
"Why to a poor one most?" asked Scrooge.
"Because it needs it most."
"Spirit," said Scrooge, after a moment's thought, "I wonder you, of all the beings in the many worlds about us, should desire to cramp these people's opportunities of innocent enjoyment."
"I!" cried the Spirit.
"You would deprive them of their means of dining every seventh day, often the only day on which they can be said to dine at all," said Scrooge. "Wouldn't you?"
"I!" cried the Spirit.
"You seek to close these places on the Seventh Day?" said Scrooge. "And it comes to the same thing."
"I seek!" exclaimed the Spirit.
"Forgive me if I am wrong. It has been done in your name, or at least in that of your family."
"There are some upon this earth of yours," returned the Spirit, "who lay claim to know us, and who do their deeds of passion, pride, ill-will, hatred, envy, bigotry, and selfishness in our name, who are as strange to us and all our kith and kin, as if they had never lived. Remember that, and charge their doings on themselves, not us."
Selah. And, A Merry Christmas.