Now Featured in the Patheos Book Club
Love & Salt
A Spiritual Friendship Shared in Letters
By Amy Andrews and Jessica Mesman Griffith
When Amy Andrews and Jessica Mesman Griffith met in a creative writing class in graduate school, they both confessed to writing about God. They bonded one night while reading the Book of Ruth and came to truly understand the unlikely friendship of Ruth and Naomi. In these two Old Testament women, they witnessed a beautiful spiritual friendship and a way of walking with one another toward God.
But how could they travel this path together when they would be separated by distance and time and leading busy lives as they established marriages and careers? They decided to write letters to each other—at first, for each day of Lent, but those days extended into years. Their letters became a memoir in real time and reveal deeply personal and profound accounts of conversion, motherhood, and crushing tragedy; through it all, their faith and friendship sustained them.
Told through the timeless medium of letters—in prose that is raw and intimate, humorous and poetic—Love & Salt is at its core the emotional struggle of how one spiritual friendship is formed and tested in tragedy, tempered and proven in hope.
About the Authors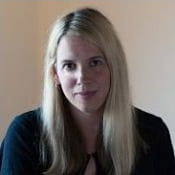 jpg" style="width: 100px; float: right; margin: 4px 8px;" title="Amy Andrews">Amy Andrews has an MFA from the University of Pittsburgh and her spiritual writing has appeared in
Creative Nonfiction
,
River Teeth
, and the
Bellingham Review
. She teaches mathematics at Northwestern University and lives in Evanston with her husband and two children.
Jessica Mesman Griffith has an MFA in writing from the University of Pittsburgh and has published essays in Elle, Creative Nonfiction, and Godspy. She lives in Virginia with her husband, writer David Griffith, and their two children.
2/1/2013 5:00:00 AM