Now Featured in the Patheos Book Club
Eyes of the Heart
Photography As a Christian Contemplative Practice
By Christine Valters Paintner
In this first book to explore photography as a spiritual practice from a Christian perspective, Christine Valters Paintner builds on the process of contemplative creativity she introduced online at Abbey of the Arts and in her book The Artist's Rule. She considers how a camera can help readers open "the eyes of the heart."
More than a book on photographic technique, Eyes of the Heart: Photography as a Christian Contemplative Practice is about cultivating photography as a spiritual practice. Adapting the monastic practice of lectio divina (sacred reading) into a form of visio divina (sacred seeing), spiritual director and Benedictine oblate Christine Valters Paintner invites readers to a new way of viewing the world—through the lens of a camera.
Paintner guides readers through six themes connecting the medium of photography with the Christian spiritual life. Each theme provides a photographic journey in which the reader does not simply take images, but receives images and learns to see with "the eyes of the heart" (Eph 1:18). Photos by the author are included.
About the Author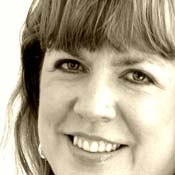 jpg?w=100&hash=F7E1F6DE25D4BAB8E373DEB6189DBA36E85C2D02" style="float: right; margin: 4px 8px;" width="100">Christine Valters Paintner is the online Abbess for
Abbey of the Arts
, a virtual monastery offering classes and resources on contemplative practice and creative expression. She holds a doctorate in Christian spirituality from the Graduate Theological Union in Berkeley and earned her professional status as a registered expressive arts consultant and educator from the International Expressive Arts Therapy Association.
She is the author of Water, Wind, Earth, and Fire; The Artist's Rule, and Eyes of the Heart. Paintner is also a columnist for the Progressive Christian portal at Patheos. She leads retreats and trains spiritual directors, currently living out her commitment as a Benedictine Oblate in the city of Galway, Ireland with her husband.
6/1/2013 4:00:00 AM