Now Featured in the Patheos Book Club
Strange Gods
Unmasking the Idols in Everyday Life
By Elizabeth Scalia
Renowned in the blogosphere as The Anchoress and as Catholic Portal managing editor of the popular Patheos.com, Elizabeth Scalia offers a powerful critique of the "gods" we worship today, reminding readers that life's deepest desires can be satisfied only in Christ.
Strange Gods, Scalia's debut book, is packed full of the iconoclastic vim and vigor that has won her a large, faithful Internet following. She presents readers with a surprising look at the ways in which modern people still commit the sin of idolatry in their everyday lives.
While literal golden calves no longer dot the landscape, Scalia describes how legitimate loves become obsessively twisted into idols. She unmasks idolatry in a number of everyday experiences—friendships that become needy or possessive, commitments political and religious that grow so intense they lead to hatred of others, to name a few—and points to the incarnation of Christ and authentic worship of him as a way out of idolatry and into peace, happiness, and love.
About the Author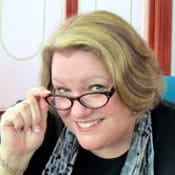 Elizabeth Scalia is a Benedictine Oblate and managing editor of the Catholic Channel at Patheos.com, where she blogs as The Anchoress. She is also a columnist at First Things and The Catholic Answer. Scalia was a featured speaker at the Vatican's much-noted 2011 meeting with bloggers from around the world and has a multimedia presence that includes contributions to NPR and CBS News Online, and a stint as a regular panelist on the Brooklyn-diocese-produced current events program, In the Arena, seen at NETNY.net. She is the author of Caring for the Dying with the Help of your Catholic Faith, was a contributor to Disorientation: How to Go to College Without Losing Your Mind, and has been involved with the editing of both religious and secular books, most notably, Why We Hate Us: American Discontent in the New Millennium.
5/16/2013 4:00:00 AM