Now Featured in the Patheos Book Club
God's Favorite Place on Earth
By Frank Viola
When He came to earth, Jesus Christ was rejected in every quarter in which He stepped. The Creator was rejected by His own creation. "He came to His own and His own received Him not," said John. For this reason, Jesus Christ had "no where to lay His head." There was one exception, however. A little village just outside of Jerusalem named Bethany.
Bethany was the only place on earth where Jesus was completely received. God's Favorite Place on Earth is a retelling of Jesus' many visits to Bethany and a relaying of the message it holds for us today. Frank Viola presents a beautifully crafted narrative from the viewpoint of Lazarus, one of the people who lived in Bethany with his two sisters. This incomparable story not only brings the Gospel narratives to life, but it addresses the struggle against doubt, discouragement, fear, guilt, rejection, and spiritual apathy that challenges countless Christians today.
In profoundly moving prose, God's Favorite Place on Earth will captivate your heart with its beauty, charm, and depth. In this book you will discover how to live as a "Bethany" in our world today, being set free to love and follow Jesus like never before.
About the Author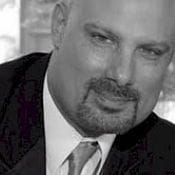 Frank Viola has helped thousands of people around the world to deepen their relationship with Jesus Christ and enter into a more vibrant and authentic experience of church. He has written many books on these themes, including God's Favorite Place on Earth, From Eternity to Here and Reimagining Church. He blogs regularly at Patheos and at frankviola.com.
5/1/2013 4:00:00 AM