Now Featured at the Patheos Book Club
The Freedom of Being
At Ease with What Is
By Jan Frazier
Popular spiritual writer and teacher Jan Frazier shows how to move from emotional and mental turmoil to quiet joy and happiness in The Freedom of Being: At Ease with What Is.
Frazier, the author of the bestselling When Fear Falls Away: The Story of a Sudden Awakening, offers practical and effective suggestions for developing "present-moment" awareness as the key to awakening. Frazier shows how getting caught up in being on a spiritual journey often sustains the illusion of time—specifically some future time when you hope to awaken. But letting go of the idea of the future and staying focused in the present can give you access to a rich life free of suffering.
"When you are hurting, or feeling very unawake, or dissatisfied with yourself, instead of saying 'I've got to change' or 'I've got to get enlightened,' step outside of the whole thing and simply observe your thoughts and feelings—neutrally, without judgment. This nonjudgmental looking is transformative."—Jan Frazier
Whether you feel stuck in your life, or simply want to suffer less and live more consciously, The Freedom of Being offers a blueprint to make the shift into the present.
About the Author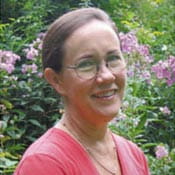 jpg" style="width: 100px; float: right; margin: 4px 8px;" title="Jan Frazier">
Jan Frazier
is a spiritual teacher and the author of several books including
When Fear Falls Away: The Story of a Sudden Awakening.
Her poetry and prose have appeared widely in literary journals and anthologies, and she has been nominated for a Pushcart Prize. She lives in southern Vermont.
9/16/2012 4:00:00 AM