Now Featured at the Patheos Book Club
When Saint Francis Saved the Church
How a Converted Medieval Troubadour Created a Spiritual Vision for the Ages
By Jon M. Sweeney
About the Book
Jon M. Sweeney, author of numerous popular books on St. Francis as well as the recent bestseller The Pope Who Quit, offers a surprising new look at the world's most popular saint, showing how this beloved, but often-mythologized character created a spiritual vision for the ages and may very well have rescued the Christian faith.
In When Saint Francis Saved the Church, popular historian Jon Sweeney presents an intriguing portrait of Francis beyond the readily familiar stories and images. In the tradition of Thomas Cahill's How the Irish Saved Civilization, Sweeney reveals how the saint became a hinge in the history of the Christian faith and shows how in just fourteen years—from 1205 to 1219—the unconventional and stumbling wisdom of a converted troubadour changed the Church. Sweeney outlines Francis's revolutionary approach to friendship, "the other" (people at the margins), poverty, spirituality, care (for people, creatures, and the natural world), and death.
This vibrant book presents the unsullied life and message of Francis in its essential details, offering a sweeping, informative, remarkable look at how Francis and his movement quite literally saved the Christian faith—and continues to offer a spiritual vision with contemporary relevance.
About the Author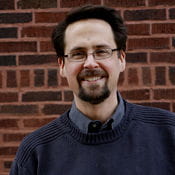 Jon M. Sweeney is an independent scholar and one of religion's most respected writers. His work has been hailed by everyone from PBS and James Martin, S.J., to Fox News and Dan Savage. He's been interviewed on CBS Saturday Morning, Fox News, CBS-TV Chicago, Religion and Ethics Newsweekly, and on the popular nightly program, Chicago Tonight. Several of his books have become History Book Club, Book-of-the-Month Club, Crossings Book Club, and Quality Paperback Book Club selections.
His 2012 popular history, The Pope Who Quit, was published by Image/Random House and optioned by HBO. It has sold more than 35,000 copies in the trade edition, was a selection of History Book Club, received a starred review in Booklist, and was excerpted by Reader's Digest for their iPad subscribers. He is also the coauthor with Phyllis Tickle of The Age of the Spirit, from Baker Books. Sweeney is the editor in chief and publisher of Paraclete Press in Massachusetts. He is married, the father of three, and lives in Ann Arbor, Michigan.
10/1/2014 4:00:00 AM