Now Featured at the Patheos Book Club
Undone
When Coming Apart Puts You Back Together
By Laura Sumner Truax
Whether a big crisis shakes us or little things wear away at us, these are moments where we are confronted with ourselves. This is not the way that things are supposed to be. We feel like failures. We are undone. Worse yet, we realize that underneath our masks and facades, we are not the person we are pretending to be. Who are we, really?
Laura Truax knows what it's like when life hits the fan. But she discovered that these times of exposure and vulnerability can become opportunities to find out who we really are and what we are meant to be. When we come to the end of ourselves, God can meet us there to help us face our fears, take off our masks and rediscover our true self as part of his larger story.
Your journey isn't done. Come discover how you can become the person you long to be.
About the Author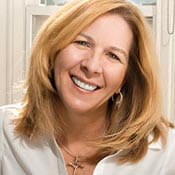 Laura Truax is senior pastor of LaSalle Street Church in Chicago, Illinois. She holds degrees in divinity, pastoral studies and spirituality from Loyola University Divinity School and serves as a teaching pastor for World Vision and for the University of Chicago Divinity School. She and her family live in Chicago.
9/16/2013 4:00:00 AM