Now Featured in the Patheos Book Club
Arms Open Wide
A Call to Linger in the Savior's Presence
By Sherri Gragg
About the Book
Come near. Stop striving. The Master of the banquet has raised His glass to welcome you as His dear child.
So often Christians view Christ as someone who's far away and can't be approached until they have their lives in order. In Arms Open Wide, author Sherri Gragg proves that Christ is a kinder, more tender, more loving Savior than many understand Him to be.
Sherri writes in fictional narrative form while mixing biblical history with scripture, creating a setting that transforms readers back in time and places them right in Jesus' presence. For thirty-four days readers walk with the Savior to witness miraculous healings and events, and give fresh insight into His power by thinking and feeling with people whose lives became instantly transformed by His love and grace. Readers journey with Jesus and His disciples in the most important time in history.
Hearts will be stirred and lives will be changed as readers draw near and walk with the Savior as never before.
Features & Benefits:
Helps readers experience the kindness and grace of Jesus
Instills a deep, lasting impression about the love and forgiveness our Savior offers
Will transform readers as they engage in a first-person experience of what it might have been like to walk with Jesus when He was on the earth
Brings to life biblical traditions and customs while helping readers experience Jesus' life and the miracles He performed.
About the Author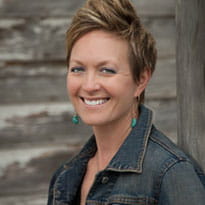 Sherri Gragg is a nationally published writer who was a winner in the 2012 Writer's Digest Competition (inspiration). She discovered the beautiful Jewish roots of her Christian faith during the course of a trip to Israel, and now passionately uses her gifts of writing and teaching to share the gospel of Christ through the Middle Eastern cultural lens. She and her husband, Michael, have five children and live in Franklin, Tennessee.
5/1/2014 4:00:00 AM