Now Featured in the Patheos Book Club
Introduction to the History of Christianity: Second Edition
By Tim Dowley
About the Book
Introduction to the History of Christianity: Second Edition tells the dramatic story of Christians' 2000-year journey to the present day. Using the full text of the print textbook plus chapter summaries and primary sources from the Study Companion, this Inkling Interactive Textbook also provides over 25 audio and video clips; poptips and call-out boxes; guided tour and slideshow images; self-tests; social note-taking; and full-text searching, bookmarks, and highlighting features.
Accessible on smartphones, tablets, and computers. Engaging & perfect for personal development or group study!
You may purchase the complete Inkling textbook or only the units that fit your course. Common parts (Unit 1 Contributors, Preface, Timeline) and Unit 4 (Glossary, Further Resources, and Index) are included with any unit or whole book purchase.
Built by a team of experts
The Inkling Interactive Textbook was created by subject matter, pedagogy, and media experts who combined forces to optimize the textbook's award-winning content, advanced teaching methods, and superior use of media technologies.
About the Author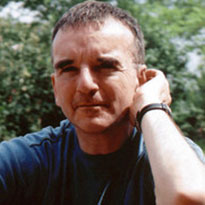 Tim Dowley is author of The Christians: An Illustrated History (2008) and The Student Bible Atlas (1990), among many other titles on history of Christianity and the Bible.
8/16/2014 4:00:00 AM