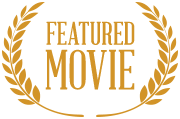 Vito Bonafacci
What happens when the riches of the world aren't enough?
The Story: Vito has it all: success and wealth. But when his departed mother comes to him in a dream, he realizes money isn't enough. Vito sets out to find something that makes it all worthwhile.
The Stars: Paul Borghese
Opening: On DVD now.
EXECUTIVE PRODUCERS:

John Martoccia

PRODUCED BY:

John Martoccia

SCREENPLAY BY:

John Martoccia

DIRECTED BY:

John Martoccia

STARRING:

Paul Borghese, Tisha Tinsman

Rated:

Not Rated