A touching story about the true account of a spontaneous Christmas truce -- and soccer game -- during WWI.
Watch the video here.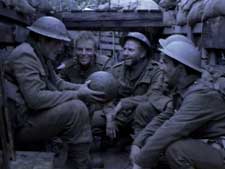 Offside was written and directed by Leanna Creel. Creel has worked in the TV/FILM business for over 20 years; first as an actress, then as a producer and now as a photographer and director. Visit her website at www.creelphoto.com.
12/22/2009 5:00:00 AM