The above is an excerpt from the Introduction to Godawa's Hollywood Worldviews: Watching Films with Wisdom and Discernment. For more information, see InterVarsity Press. Used with permission.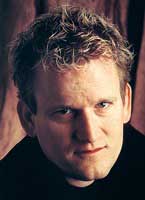 Godawa is an award-winning screenwriter who has taught and written on film and philosophy, screenwriting, and the art of watching movies. He has also served as a director and producer of films, and recently he published Word Pictures. See his website at www.godawa.com.
For more articles like this, see the Evangelical Portal.
3/2/2010 5:00:00 AM