By Ralph Marston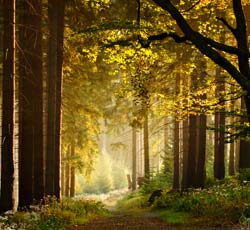 You don't know for certain what will happen tomorrow, or even later today. So stop fighting against it, and don't waste your life with worry about what might or might not be.
Be okay with what will come, and you'll be able to handle it. You'll even discover some pleasant surprises.
Make your very best plans to be as effective and as productive as you can be. And be okay with the fact that everything won't go according to those plans.
Life is a process of constant change, and in that change is powerful energy. In that change there are always new possibilities being born.
Be eager to explore the new treasures that each moment brings. Look for the value and goodness in every new circumstance, and you'll surely find them.
Be okay with not knowing exactly what will come. For whatever it is, you will know what to do to make your life and your world the best it can be.
Reprinted with permission from http://greatday.com/ By Ralph Marston
4/2/2010 4:00:00 AM