By Timothy Dalrymple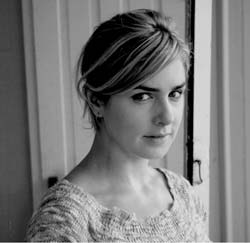 Gina Welch grew up in an atheistic, anti-religious household in Berkeley, California. After she moved to Virginia for graduate school, she found herself surrounded by evangelicals, at the very time that evangelicals were credited (and often blamed) for the re-election of George Bush. To investigate what makes evangelicals tick, and to confront her own personal prejudices, Gina resolved to go "undercover" and fake a conversion at the fundamentalist Thomas Road Baptist Church, where the pastor was a certain Jerry Falwell.
As she describes in her book, In the Land of Believers: An Outsider's Extraordinary Journey into the Heart of the Evangelical Church, as Welch attended the church for two years, something entirely unexpected happened: she began to fall in love not only with the people she met, but even with the rhythms of the life of the church. Even what seemed most foreign, the drive to evangelize, was eventually understood to be an act of profound compassion and social responsibility. Yet after a mission trip to Alaska, Welch was increasingly haunted by the seriousness of her deception. She left Thomas Road without explanation, but so longed to return to the church that her friends and family worried she had lost her way and gave her books on escaping the grip of cults. When at last she returned to Thomas Road to explain what she had done, she received forgiveness and grace from those she had deceived.
Although her basic beliefs regarding God and the afterlife have not changed, Welch admits that "there were times that I felt moved in ways hard for me to account for." Welch's attitude toward evangelicals certainly changed. Now, as in this recent post at On Faith, Welch serves as an interpreter of evangelicals to secular progressives.
Interested in hearing her perspective, Timothy Dalrymple sat down with her for an interview at a café in Berkeley. (Be sure to view the questions posed on video at the end.)
Why did you undertake this project in the first place? Why would an Atheist Jew devote such time and energy to examining evangelicals?
The idea for the book came about in 2005. I had been living in Virginia for three years, and had been startled to find myself uncomfortable around the evangelical community, which was very strong in central Virginia. I had always thought of myself as someone who was comfortable with whatever personal identities people might subscribe to, yet I found that I had this particular problem with evangelical Christians. Part of that problem was based on conservative politics. But part of it was an aesthetic judgment. Since I was raised in an actively anti-religious household in the Bay Area of California, conservative evangelicalism wasn't something I had had to confront before that point in my life. In Virginia, I found that I felt a sense of superiority. That troubled me, because I hadn't thought of myself as judgmental.
A few days ago, over dinner, my step-father said, "You keep talking about growing up in an anti-religious household. I'm not sure it was like that." My mother said, "It was like that. I am anti-religious." Growing up, we discussed how religion is a delusion, and when we die we're dead, and that you should stay away from people who are obsessed with their faith. I hadn't been forced into a confrontation with that attitude until I moved to Virginia.
This was around the time Bush was re-elected, and his reelection took me by surprise. An avalanche of news coverage centered around evangelical Christian communities after the election, because of the perception that Bush's re-election would not have been possible if it were not for this concentrated bloc of evangelical voters. All of the coverage about evangelicals after that reelection painted a portrait of this militaristic zombie force bent on hijacking government. That didn't align with what I was seeing in Virginia. There didn't seem to be that kind of arrogance and anger among the evangelicals I knew. There seemed to be something else going on. So I was drawn to looking at the church more closely, to get a real-life portrait, because of those issues and those conflicts, and because of my desire to confront and understand the internal resistance I felt toward evangelicals.
4/2/2010 4:00:00 AM