By the Mainline Protestant Portal team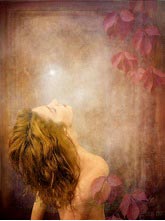 This week in the Patheos Public Square, we're talking about sex. Specifically, what is the relationship between sexuality and spirituality? What is God's intention for us as sexual beings in the world? What is/should be the Church's role in fostering discussion around this too often ignored subject?

In addition to the many compelling perspectives representing a variety of faith traditions offered in the Public Square, we decided to reach out once again to some of our favorite bloggers to see what they could add to the conversation.
Their responses to our third Theoblogger Challenge:
"What's Sex Got to Do with It (Christianity, that is)? ... in 100 Words or Less"
are below.
Our bloggers:
Amy Julia Becker
, a writer and a student at Princeton Theological Seminary
Brian Ammons
, Co-Pastor of
Trinity's Place
in Raleigh, NC
Carl Gregg
, Associate Pastor at
Northminster Church
in Monroe, LA.
Monica A. Coleman
, Associate Professor of Constructive Theology and African American Religions at
Claremont School of Theology
Alyce McKenzie
, Professor of Homiletics at
Perkins School of Theology
Ryan Parker
, a pop culture and theology writer and student at
Graduate Theological Union in Berkeley, CA
Tammerie Day
, atheologian-at-large, writing and teaching in North Carolina
Barry Taylor
, works at an Episcopal church and teaches at
Fuller Theological Seminary
and the
Art Center College of Design
Jim Burklo
, an author, United Church of Christ minister, and an advisor for
The Center for Progressive Christianity
---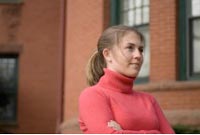 Amy Julia Becker

Tenderness. Ecstasy. Vulnerability. Nakedness. Desire. The Church often ignores the embodied life. The world often forgets the spiritual reality in which we have our being. Good sex brings both together, and in so doing, it mirrors Christ, the one who came as a physical being living in a new spiritual reality. We are invited to experience God as we experience sex -- with our bodies and our emotions, with intimacy and ecstasy. We are invited to experience sex as we experience God -- covenantally, vulnerably, giving of ourselves, and receiving from the other. If only the writers of Cosmo and Maxim knew...

Amy Julia blogs at Thin Places.

Return to top of page

---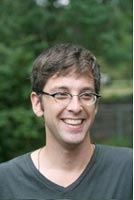 Brian Ammons

I long for the church to engage in a conversation about sexuality not caught up in the gender of my partner choice, but rather in the practices we claim by which our bodies encounter the sacred in one another. I long for a conversation that is not so concerned about who fits into what category and how they got that way, but instead takes seriously the implications of our incarnational tradition for the holy mystery of sex. I want to talk about sexual practice as spiritual practice, about what it means to encounter God in the sacredness of a partner's touch.

Brian blogs at Nekkid Resurrection.

Return to top of page

---

Carl Gregg

Find a Bible. Read Song of Songs, especially Chapter Five. Your mind is not in the gutter. This biblical poetry invites you to experience God's love through the passion of two young lovers. You are invited to learn what it means to love God and to be God's Beloved through vivid descriptions of love-making. After all, Christianity is about Incarnation: God made known in the human flesh of Jesus. And our sexuality -- when embraced passionately and responsibly -- can teach us how to better follow what Jesus called the "Greatest Commandments": to love God and neighbor with our whole self.

Carl blogs at Faith Forward at Patheos.

Return to top of page

---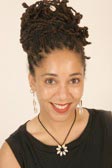 Monica A. Coleman

We are called
to connect and to create
from the deepest parts of who we are
it's our imago dei
our missio dei
of the many ways we
connect and create
sex is one.
it matters how
we love each other
how we treat each other
how we touch each other
as beings
through our bodies.
when we get it wrong
we destroy
souls,
isolate from self
and community,
undermine faith,
hurt god.
we are called
to connect and to create
to make family and worlds
to make ideas
to make us whole.

Monica blogs at Beautiful Mind Blog

Return to top of page

---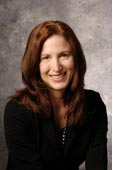 Alyce McKenzie

Christianity needs repeatedly to be reminded that it is not a dualistic religion. We tend to go to extremes of dismissal of or obsession with sex. We can't decide if we want to be ascetics or antinomians. Either error forgets that sex is a good gift meant to unite love and intimacy in a pleasurable combination, not at our disposal to use in violent and manipulative ways. Sex is an inextricable part of our embodied existence. Sex is meant to be sacramental, a means of expressing and receiving love. Sex is meant to be consensual and relational, not controlling and dehumanizing.

Alyce blogs at Faith Forward at Patheos.

Return to top of page

---


Ryan Parker

Until I was about 21, the only mention of sex I'd heard from a pastor other than "Wait until you're married," was a joke regarding a celebration breaking out in the waiting line at the Pearly Gates when the newly-deceased found out that sex outside of marriage didn't count against him! This is unfortunate because sex(uality) is one of the most critical challenges facing Christianity today. Disturbingly high rates of teenage pregnancy, marital infidelity, and heated discussions surrounding homosexuality demand a progressive sexual ethic that transcends the "abstinence-only" and "it doesn't count" polarities.

Ryan blogs at Pop Theology.

Return to top of page

---

Tammerie Day

Spirituality and sexuality are two facets of the gem that is an incarnate soul, a human self: spiritual fervor and sensual fever run through the same veins, excite the same nerves. I didn't learn this until realizing my queerness, an integration that opened floodgates of spirit, physicality, insight, and compassion. Dance came to feel like prayer; intellectual exploration led to fierce arousal; making love and worship brought the same flavor of tears. Some abuse the power of this connection, which is criminal. Because this integration is what Irenaeus called a glory of God: the human being, fully alive.

Tammerie blogs at Day at a Glance.

Return to top of page

---
Barry Taylor

Dorothy Sayers said, "The Church is uncommonly vocal about the subject of bedrooms and so singularly silent on the subject of board-room." She makes a strong case for renewed focus upon corporate practice and the effects of consumer capitalism, etc., on church and culture. But we can't ignore sexual issues either. Not judging sex by its potential for procreation but by its capacity to promote human flourishing and loving relations (the call to love God and neighbor surely includes our sexuality and the misuse of sexuality has deep social implications) might provide a new starting point for talking sex.

Barry blogs at nevermind the bricolage.

Return to top of page

---


Jim Burklo

"The glory that you have given me I have given them, so that they may be one, as we are one, I in them and you in me, that they may be completely one. . ." (John 17:22-23.) With my beloved, these words take flesh. Our bodies writhe out of our prisons of ego: I in her, she in me, bursting into glory, aflame with divine Love. Where do I end, where does she begin, when we plunge into this sacred unity? We erupt with the bliss of the burning that does not consume, when We Are dissolves into I Am.

Jim blogs at Musings.

Return to top of page

---

So, what do you think sex has to do with it? Share a comment here, and/or join us for an on-going conversation on sexuality and spirituality at the Faith Forward blog.

Read other Theoblogger Challenges at Patheos:

Who/What is God ... in 100 Words or Less

Why I Need the Resurrection ... in 100 Words or Less
4/19/2010 4:00:00 AM