By Talia Davis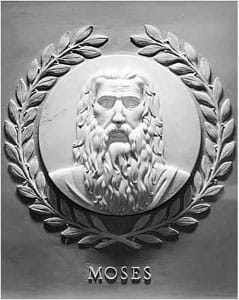 The parsha (weekly Torah portion) for the week ending July 17 is Devarim. Devarim means "words" and it is the second word (and first distinctive word) in the portion. This portion is always read on the Shabbis before Tisha B'Av, a fasting day. Be sure to check out the video at the end of this article!
Devarim is an interesting book. This parsha begins Moshe's repetition of all the details we just read, condensed into one book. But why? Why is Moses repeating it all here? Remember, when the spies came back with the bad reports and the Israelites got scared, G-d decided that the people who were freed from Egypt would not be able to handle living in the land of Israel. So, G-d tells us we have to wander the desert for forty more years until that generation is gone. At this point, there are only three people left who were freed from the land of Egypt -- the two spies who reported favorably and Moshe. It is now Moses' job to impart this knowledge to these young Israelites so they can know and remember their history before he is gone.
As it turns out, the hike from Mt. Sinai to the border of Israel isn't that long of a trip. Rather than twelve days, it took forty years. Clearly G-d had a plan. Over those forty years, the Israelites learned a lot of lessons and now Moses passes on those lessons to their children. He recounts appointing judges and the development of the justice system. He talks about the grueling expedition in the Sinai desert, the refusal of the majority to accept Israel because of their fear and the spies' account.
Moses even talks about the recent battles with the Moabites, Ammonites, and Edomites, the wars fought against Amorite kings, and even the decision to shift land for the tribes of Reuben, Gad, and part of the Menasseh tribe.
Lastly, Moshe speaks to Joshua who will succeed him. He knows that Joshua's journey will not be easy and there will be many battles but he says, "Fear them not, for Adonai your G-d shall fight for you."
Parshat Devarim from
G-dcast.com
More Torah cartoons at www.g-dcast.com
7/13/2010 4:00:00 AM