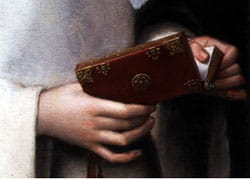 I have a weakness for devotionals—those books that dole out daily lessons for pondering and meditation. Perhaps it is because I read so fast that I am perversely fascinated in books that force me to slow down enough to swallow a little morsel each day; I often wind up pondering a point much longer than I might have if I encountered it in a chapter of a larger book.
This season brings us a fine new crop of devotional-style books that are worth discussing and investigating, but I also have a couple of old favorites that I return to often and am always surprised that others haven't considered.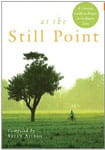 At the Still Point: A Literary Guide to Prayer in Ordinary Time
Sarah Arthur, ed.
Paraclete Press, 2011
This unusual devotional is a book after my own heart. Classic and contemporary fiction and poetry is arranged thematically to look a little deeper at the worship inherent in the words. Designed for use in Ordinary Time, themes range from "Seeking God's Face" to "Quarrels with Heaven" to "Rending the Veil." Readings are taken from such diverse fiction sources as The Wind in the Willows and Mansfield Park, and from poets spanning the Italian Christina Rossetti to Enuma Okoro, a Nigerian-American. I am not drawn to poetry and the daily immersion leaves me feeling as if I've stepped out of real time when I'm done reading it. It shakes me up mentally in the best possible way.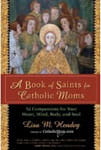 A Book of Saints for Catholic Moms: 52 Companions for Your Heart, Mind, Body, and Soul
Lisa Hendey
Ave Maria Press, 2011
This wonderful collection guides readers through fifty-two saints. Some are famous, like Blessed Mother Teresa of Calcutta, and some are virtually unknown, like Chiara Badano. Each entry discusses a saint's life, how their experiences give special insights for living a holy family life, a pertinent quote by that saint, devotional suggestions for individual and family use, and daily scripture meditations and prayers. I have been using this for several weeks and it is a real treasure in turning my thoughts to God in daily life. I especially appreciate the section where Hendey shares how she applies a saint's lesson to her life. Although the title says it is for "Catholic Moms" don't let that stop you from getting this if you don't happen to fall into that category. This book is for anyone who has a family and that includes practically everyone. The book publishes in October but you can preorder it at Amazon now.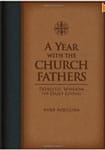 A Year with the Church Fathers: Patristic Wisdom for Daily Living
Mike Aquilina
Saint Benedict Press, 20101
This is a well-planned daily retreat that progresses through a year, with the ancient Fathers as spiritual guides. The 365 meditations are intended to move the reader, with prayer and contemplation, to a deeper life with Jesus Christ. The title and summary for each day's reading helps orient the reader to the selected Father's thinking. The language is not difficult; Aquilina has kept it contemporary and accessible while retaining the full meaning intended by each author.
Each excerpt is followed by a question or two that help readers relate fully to the reading. A brief but specific prayer ends the session. My husband and I have been reading aloud to each other from this book every day for several months. We have been impressed by how easy it is to understand and that there is always a point or two that speaks to one of us for further thought and conversation.
8/31/2011 4:00:00 AM