Now Featured in the Patheos Book Club
Religion, Terror, and Error:
U.S. Foreign Policy and the Challenge of Spiritual Engagement
by Doug Johnston
What People Are Saying:
This is a visionary approach that goes beyond the whole-of-government effort and which expands the current definition of smart power. From my two decades of experience in the Islamic world, I am convinced that the vast majority of Muslims would embrace this approach as a means of clearly expressing their beliefs and enabling them to understand ours.
—General Anthony Zinni, USMC (Ret), Former Commander-in-Chief U.S. Central Command, Former U.S. Special Envoy to the Middle East.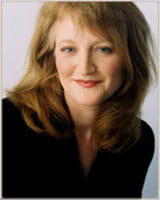 Douglas Johnston was extraordinarily prescient in seeing the role religious energies and identities would play in the post-Cold War world. And he is both a visionary and a distinctively skilled practitioner of how an informed and pragmatic understanding of religion in human lives and cultures must be integrated into a 21st Century version of Realpolitik. This book is an engrossing introduction to what he has been doing and learning just below the cultural radar for decades. It is a great gift to policymakers and citizens alike.
—Krista Tippett, Public radio host and author, Einstein's God
This extraordinary book, which builds upon Dr. Johnston's seminal work on religion and statecraft, offers new and compelling insights into the foreign policy challenges that lie ahead and how they should be approached. Its unique illumination of the Muslim perspective on world events provides the backdrop for a dramatically different way of perceiving and pursuing international relations. At a critical juncture in our nation's history, this exceptional work promises to crystallize new and helpful debate among policymakers and foreign policy practitioners alike.
—Dr. Amos Jordan, President Emeritus, Center for Strategic and International Studies; formerly served as Assistant Secretary of Defense for International Security Affairs.
This book pulls off the huge accomplishment of turning the game completely around. Anyone who doesn't adopt what it proposes is not being a hard-headed realist. Even those without faith would have to conclude that absent the sophisticated understanding of other world views that Dr. Johnston calls for, we are doomed to the most dangerous kind of blindness. This is the most important foreign policy book I have read in recent years.
—Dr. Stanton Burnett, former Counselor and Director of Research, U.S. Information Agency; author of award-winning book The Italian Guillotine.
I consider this to be the best book that has yet been published on how religion can be deployed to improve US-Muslim World relations. It should be required reading for anyone concerned with bringing peace to our war-torn world.
—Imam Feisal Abdul Rauf, Founder, The Cordoba Initiative and Author, What's Right with Islam is What's Right with America
Douglas Johnston was much ahead of his time in anticipating the explosive revival of religious conflict (Religion, the Missing Dimension of Statecraft, 1994). With this book he is leading the way once again, this time to the mitigation of religious conflict.
—Edward Luttwak, Author of The Grand Strategy of the Byzantine Empire and Strategy: The Logic of War and Peace
The name Doug Johnston is synonymous with thoughtful, courageous and honest peace building in many parts of the world. He has given so much of his life to the quest for peace and harmony among nations and ethnic groups. His key is the careful blend of religious beliefs and shared ethical values. The importance of this book is that it presents a blueprint for action based on his years of experience. It is a must for those who work to end conflicts, great and small, in our society.
—Cardinal Theodore E. McCarrick, Archbishop Emeritus of Washington
For more conversation on Religion, Terror and Error, visit the Patheos Book Club.
9/1/2011 4:00:00 AM