Muslim Rogues since 9/11
The ten years since the attacks of 9/11 have fundamentally changed the American landscape and especially the American-Muslim landscape in all facets of life—from activism to politics to entertainment to military involvement. Many Muslim organizations have created partnerships with local law enforcement agencies and the FBI to self-monitor the community from radical elements, while issuing statements to explain what Islam is and condemn acts of terror and engaging in dialogues and other civic-minded activities.
These efforts by Muslim organizations and individual American Muslims—many of whom have felt the pressure of having to prove their place in American society and their right to practice their religion while combatting anti-Muslim sentiments—have taken hits over the years when various "rogue" American-Muslims have engaged in acts of violence or have conspired to commit terrorist acts against the U.S. Each time an individual American-Muslim has been arrested and/or convicted for a terrorist-related act, it can be a blow to the American Muslim community at large, who find themselves yet again having to condemn and speak out against individuals who, they say, do not represent an entire community. Patheos profiles nine American-Muslim "rogues" who have exacerbated the issues the American Muslim community has had to deal with since 9/11.
:::page break:::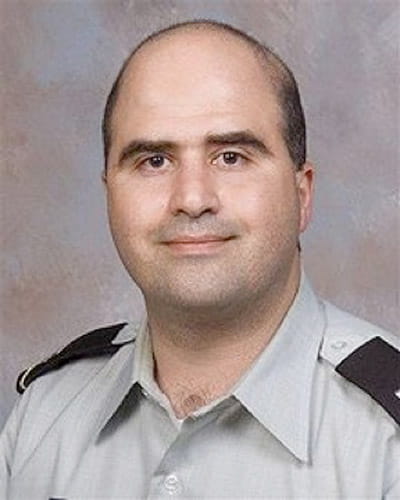 Nidal Malik Hasan
On November 5, 2009, less than one month before he was to be deployed to Afghanistan, Major Nidal Malik Hasan opened fire at Fort Hood, Texas, killing thirteen soldiers in what a Senate report described as "the worst terrorist attack on U.S. soil since September 11, 2001." In the fallout after the killing spree, it was discovered that Hasan had exchanged emails with controversial Imam Anwar al Awlaki asking for guidance regarding violent views. Hasan, whose parents had moved from a town near Jerusalem to the U.S., joined the army in 1988 while in college and became a psychiatrist, counselling numerous soldiers who were being deployed or coming back from active duty.
In the fallout after the killing spree, General Jack Keane testified in front of Senate that the military "failed to deal with radicalization," and that Hasan had openly displayed his extremist viewpoints. Army and FBI investigators determined that Hasan has acted alone and without links to terrorist groups. But the damage was done, with intense public questioning about the ability of Muslim Americans to effectively serve in the military.
:::page break:::

Faisal Shahzad
Pakistani-American Faisal Shahzad, a father of two, pleaded guilty to attempting a car bombing in Times Square on May 1, 2010—known as the "Times Square Bombing." Shahzad was arrested less than three days after the bombing attempt at John F. Kennedy International Airport after boarding a flight going to Islamabad, Pakistan. A federal complaint, filed after the bombing attempt, alleged Shahzad committed five terrorism crimes, including the "attempted use of a weapon of mass destruction." Throughout the months following the crime, Shahzad remained unrepentant and admitted to receiving training in bomb-making at a terrorist camp in the Waziristan region of Pakistan, as reported by CBS News. He was sentenced to life in prison six months later, after pleading guilty to a ten-count indictment.
Shahzad's bombing attempt became another difficult situation for Muslim Americans, many of whom lamented that another terrorist attempt had been made by a Muslim. Patheos contributor Wajahat Ali wrote in a Salon essay, "We face increased calls to 'police our own.' (Perhaps people forget that it was a Senegalese Muslim immigrant by the name of Aliou Niasse responsible for tipping off the NYPD to the burning vehicle.) But the overwhelming response to this averted tragedy amongst Pakistani Muslim Americans was simple: anger, disgust, outrage. Just like any other American."
:::page break:::
9/26/2011 4:00:00 AM