Now Featured at the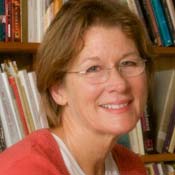 Patheos Book Club
Simplifying the Soul
Lenten Practices to Renew Your Spirit
By Paula Huston
Book Events and Retreats with Paula Huston
January 25, 2012
LECTURE: TBA
noon
Theresa Landrigan, Ignatian Center, Santa Clara University
http://www.scu.edu
This will be a noontime lecture and discussion at the Ignatian Center on the Santa Clara University campus.
READING: Creative Nonfiction
7:00 p.m.
Ron Hansen, Department of Creative Writing, Santa Clara University
http://scu.edu
I'll be doing an evening reading sponsored by the creative writing department of either creative nonfiction or fiction.
February 13, 2012
READING & SIGNING: Simplifying the Soul
7:00 p.m.
Jennifer Ramos, (626) 449-5320
http://www.vromansbookstore.com
I will be reading from and signing my Lenten book, SIMPLIFYING THE SOUL at Vroman's Bookstore, 695 E. Colorado Blvd., Pasadena, CA 91101. All are welcome.
February 24, 2012
RETREAT: Lenten Reflection: Simplifying the Soul
9:30 a.m.
Suzanne Buckley, Mercy Center, SBuckley@mercywmw.org
http://www.mercy_center.org
A morning Lenten retreat and book-signing for Simplifying the Soul, sponsored by the Mercy Center in Burlingame, California. The retreat is free, but space is limited to fifty people, so please sign up in advance through the Center.
March 15, 2012
MFA RESIDENCY: Creative Nonfiction
2: p.m.
Taylor McCabe
http://www.spu.edu
The winter residency for the Seattle Pacific MFA in Creative Writing is held on Whidbey Island in Puget Sound bewteen March 15-25, 2012. For more information about this program, please go to the website listed above.
April 19, 2012
SEMINAR: Writing as Spiritual Formation
12:00 p.m.
Shelly LeMahieu Dunn, Festival of Faith and Writing
http://www.festival.calvin.edu
The Festival of Faith and Writing is a biennial conference held at Calvin College that pulls together a number of creative writers of all denominations. I will be looking at writing as a spiritual vocation and speaking about virtues that can help form writers into spiritual adults.
1/16/2012 5:00:00 AM