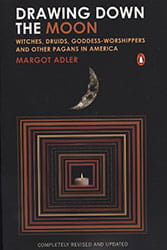 Margot Adler, Drawing Down the Moon: Witches, Druids, Goddess-Worshippers, and Other Pagans in America
Drawing Down the Moon continues to be the only detailed history of the burgeoning but still widely misunderstood Neo-Pagan subculture. Margot Adler attended ritual gatherings and interviewed a diverse, colorful gallery of people across the United States, people who find inspiration in ancient deities, nature, myth, even science fiction.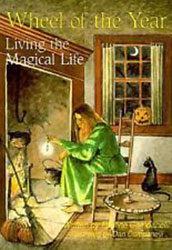 Pauline & Dan Campanelli, Wheel of the Year: Living the Magical Life
Discover the ancient lore, household techniques, and spiritual wisdom that will help turn every day into a time of magic, respect for all, and love of the Goddess. Wheel of the Year takes you on a month-by-month journey of discovery through seasonal aspects of Paganism practiced both in recent and ancient times.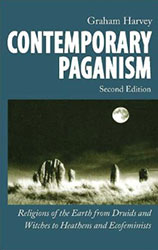 Graham Harvey, Contemporary Paganism: Religions of the Earth from Druids and Witches to Heathens and Ecofeminists
Contemporary Paganism presents a broad-based introduction to the main trends of contemporary Paganism, revealing the origins and practical aspects of Druidry, Witchcraft, Goddess Spirituality and Magic, Shamanism, and Geomancy, among others. Making use of both traditional history and the movement's more imaginative sources, Harvey reveals how Paganism with its central focus on individual and social lives is evolving and how this "new religion" perceives and relates to more traditional ones.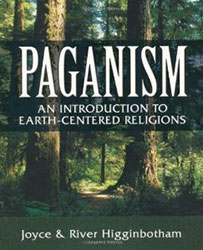 River & Joyce Higginbotham, Paganism: An Introduction to Earth-Centered Religions
If you want to study Paganism in more detail, this book is the place to start. It presents the basic fundamentals of Paganism, explores what Pagans are like; how the Pagan sacred year is arranged; what Pagans do in ritual; what magick is; and what Pagans believe about God, worship, human nature, and ethics. Based on a course in Paganism that the authors have taught for more than a decade, it is full of exercises, meditations, and discussion questions for group or individual study.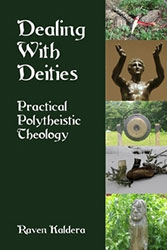 Raven Kaldera, Dealing With Deities: Practical Polytheistic Theology
Polytheism—the worship of multiple Gods and Goddesses—is still a fledgling movement in Western civilization after centuries of oppression and near-obliteration. Many consider it mere superstition, but a new wave of polytheists is analyzing faith in the same way that mainstream religions have done. Dealing With Deities delves into one theology of polytheism with clear and consistent explanations of belief, placing it on the same stage as any other players in an interfaith examination. For polytheists who want to take a deeper view of their faith, and for non-polytheists who want to learn about what goes on across the many-colored side of the religious fence, this book is a valuable and sensible resource that shows the power and profundity of a modern look at this ancient path.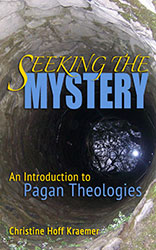 Christine Hoff Kraemer, Seeking the Mystery: An Introduction to Pagan Theologies
9/20/2013 4:00:00 AM