A few nights ago we had a discussion about harvest gold. You might remember those days when appliances, countertops and small mixers all came in this color.  And avocado green was popular too. Around the table we laughed at all the things that were supposed to be cool, forever.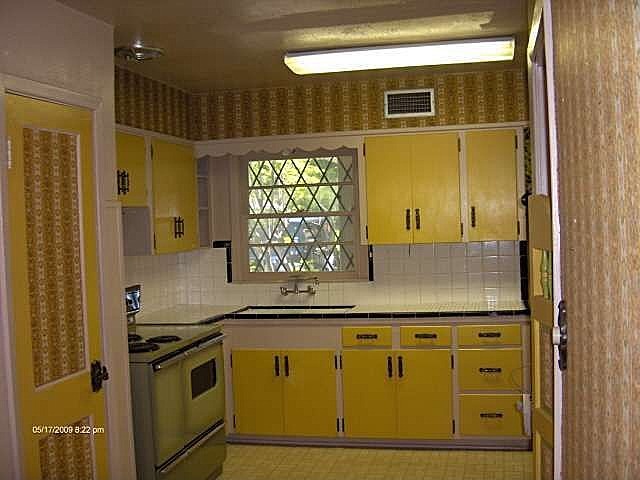 It was supposed to define a new generation of home fashion. Today it defines a generation of home remodelers.
Growing up, our house had paneling – of course – and it kept the basement "cozy."
And don't forget the wallpaper. The more flowers and colors, the groovier it was.
Shag carpet. Of course I wasn't going to overlook you. I ran my Hot Wheels through your long fibers, ate crackers when mom wasn't looking, and lost my tooth in you clutches.
There was the hair, the crazy mustaches, the bell bottoms and mini skirts, and the flowered patterns.
We laughed about them all. And then it hit me — all of the things I pursue, all the possession I must possess, all the things I desire — will not last into eternity, let alone the next decade.
I'm chasing obsolescence.
So, it makes me wonder, what trends of today will be passé tomorrow? What "cool" things of today will look ridiculous?
No doubt, I follow the trends of the age. I have ditched my short-shorts (my kids begged me), trimmed my hair, and updated my wardrobe to at least 1995. I drive a stylish car, have a newer phone, and make sure my family is "keeping pace."
Is all this running with culture is an empty pursuit. There are some who literally must fit in and will sacrifice their time, their very souls to fit in. They must have the latest technology, use the newest devices, and engage in the culture's latest trends.
Then tomorrow comes, and the cycle must begin again.
What He Said: Love not the world, neither the things that are in the world. If any man love the world, the love of the Father is not in him. For all that is in the world, the lust of the flesh, and the lust of the eyes, and the pride of life, is not of the Father, but is of the world. (I John 2:15-16).
The lust of the flesh.The lust of the eyes. The pride of life. Foolish.
In your opinion, what trendy things of today will look ridiculous tomorrow?
Well, I feel 
Like I have to feel 
Something good all of the time 
With most of life I cannot deal 
But a good feeling I can feel 
Even though it may not be real 
And if a person, place or thing can deliver 
I will quiver with delight 
But will it last me for all my life 
Or just one more lonely night 
The lust, the flesh 
The eyes 
And the pride of life 
Drain the life 
Right out of me
–— Michael Roe, The Seventy Sevens
Linking with Laura…
Related articles