Many highlights from ETS/IBR/SBL this year.
I had a great time on a review panel engaging Tom McCall's book An Invitation to Analytic Christian Theology.
I was pleased to hear that Wayne Grudem and Bruce Ware have decided to embrace the eternal generation of the Son, which is a giant leap forward in finding common ground in the intra-complementarian civil war about the Trinity and Gender.
The SEBTS dinner gave out some worthy awards to people like Robert Stewart, Ray Van Neste, and Jason Duessing for their scholarship.
Dan Wallace's presidential address was terrific, it was about what we can learn about Christianity from medieval manuscripts, plus his final paragraph was an urgent plea to ETS to stay as broad as possible.
One of my lectures got "memed" with a Donald Trump-like sound bite, embarrassing but funny (HT: Elke Speliopoulos and Shane Rogerson).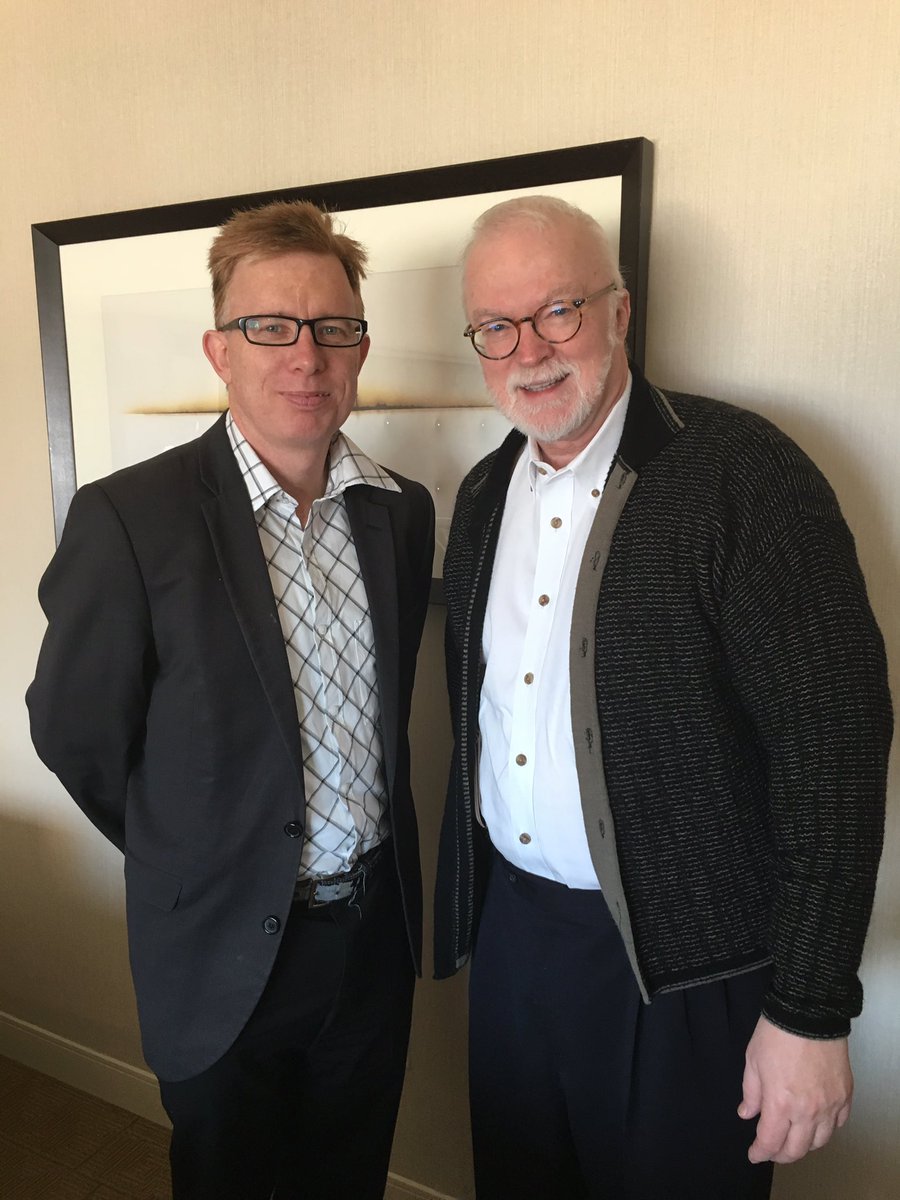 I was honored to make a podcast with Timothy George of Beeson Seminary.
Excellent time at IBR with a lecture by Edith Humphrey on theosis, which got a shout-out to me.
Texts and Traditions of the Second Century was awesome – but we learned that we just got canned by SBL!
I enjoyed the great review session of books by E.P. Sanders, Richard Hays, and Daniel Kirk.
Catching up with so many friends from the USA, Australia, and UK, always the best thing.
Great receptions at Scott Unis and of course Wipf & Stock. And I like the Zondervan breakfast and luncheon.
I did some filming with Faithlife, Wipf & Stock, and Eerdmans. We even shot a new episode of the#nowandnotyet. Also, rapping the opening song of Hamilton with Rachel Bamberger from Eerdmans scored pretty high too.
I took a great stash of books home with me too, including some big ones, like Kronman's Born Again Pagan, which I wish I purchased as an ebook.
Sadly, I had hoped that Eerdmans would have sold more copies of An Anomalous Jew than Daniel Kirk's A Man Attested by God, but I'm told that Kirk won!
And, yes, I will remember the Alamo!