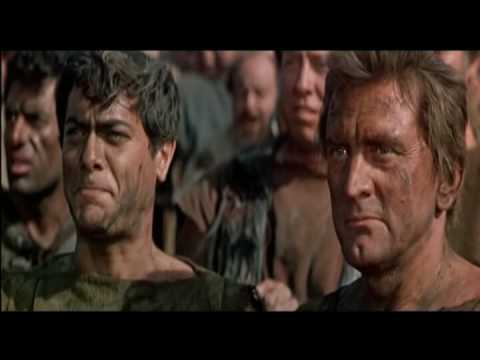 The Awesome Simcha Fisher (that's actually her full name: she's just too humble to use it) is apparently being attacked by a variety of Catholics I think we can all agree kinda suck: those without senses of humor.  The Humorless Catholic is a plague I thought was anathematized back at Trent ("Any man discovered to have a stick up his butt, let him be anathema."), but then a new variety of Humorless Catholic emerged after Vatican II. Now we've got Humorless Proggy Catholics ("that's not funny because SOCIAL JUSTICE!") and Humorless Traddy Catholics ("that's not funny because women are wearing PANTS!")
The new non-controversy is over this post, mocking the idea of a Lenten cruise being sponsored by Michael Voris. The problem wasn't so much the "cruise" part but the "Lenten" part, which is really rather absurd and deserving of good old fashioned satirical poke in the eye. Crescat did a boffo job of it, and The Jerk riffed on it to spectacular effect.
Karl Keating of Catholic Answers took exception to her criticism, since Catholic Answers also runs cruises and he sees no problem with them. I don't really see a problem with them either, but they're certainly open for a little satire. Keating focused on a throw-away joke about "all night buffets," saying that he "checked the description of this cruise at the Princess Cruises website and couldn't find any reference to all-night buffets. Catholic Answers has used several cruise lines over the years (but not Princess), and none of them had an all-night buffet."
That sound you heard earlier this week? That was the sonic boom made by a joke flying over Karl Keating's head.
I am the last person who should be teaching writers, but from time to time I do, and one of my throw-away lines is, "If you have to make a choice between true and funny, go with funny." Yes, it's a joke, but it conveys something important: don't be so consumed with the heaviness of fact that you can't find room for the lightness of humor. Exaggeration, absurdity, satire: they work. They make writing more interesting, and drive home a point with more power. And laughter is also the surest sign of the Holy Spirit.
Simcha's posts are now drawing fire at the National Catholic Register, where she also blogs (and where I also contribute). Please note: the original post as did not appear on the Register site, but on Simcha's personal blog. However, she followed that post up with one called "Charities You Ought to Know", suggesting better ways to spend a thousand bucks than floating around the Caribbean with a lot of Catholicier-than-thou types. It was a good pointer to works of mercy and nothing that should bother anyone.
But it drew the wrath of the Voris defenders, who flooded the comboxes and are now, apparently, baying for her head. That's just flat-out weird, since Simcha is a popular and gifted writer with a huge following, but there are strange things going on in Catholicism. The election (and, more importantly, the disgraceful support for Obama by nominal Catholics) gave everyone the jits. Their solution? That old Catholic standby: the circular firing squad.
I know Voris has his devotees. The content of some of his videos is fine, but too much of it crosses the line into "Yeah, thass right, I'm a WAY better Catholic than you Novus Ordo-attending, non-Latin speaking, Vatican II types." That crap gets under my skin, and I actually know Latin and enjoy the Extraordinary Form.
I'm not sure if it's the marmot on his head, the smirk, or the condescending tone, but he has an oleaginous approach that just grates. The kind of guy who would pose with a sword as if he's the leader of the shock troops for the Church Militant just isn't somebody we need to be pushing out there as the Voice of REAL CATHOLICS (TM). I find proggy Catholics as vexing as the next guy, but the idea that they need to be read out of the Church rather than corrected with love and charity has less to do with Christ and His Vicars and more to do with Savonarola. There's such a thing as teaching truth in charity, and I don't find too much of it in Voris.
Being on Patheos, I have a lot of leeway for what I can say. We have an entire channel full of twits offering little more than bitter hatred and calumny. The Register is owned by EWTN, however, so they don't have that much latitude. It's possible that enough Vortexers venting their spleen could cost Simcha her post.
This means that she could use your support right now, so throw some her way. I don't want to live in an internet that isn't safe for The Jerk to make jokes about traddy Catholics and transvestites.
[Completely unrelated footnote: Is that Paul Frees in the beginning of the Spartacus clip? Because it totally sounds like Paul Frees.]