Frank Tashlin
tends to be largely overlooked in the history of both animation and live action film, but Looney Tunes buffs will recognize his name from some of the classics of the Golden Age. His animation style is almost always easy to spot. No one in the Warner Brothers stable was quite like Tash: angular figures, hyper-fast editing, exaggerated motion, and strange angles. Along with Tex Avery, he was the major influence on the Warner Bros. style.
He left animation and made a successful transition to film, working with Jerry Lewis, Bob Hope, and Doris Day. His live action work wasn't well-regarded at the time, but films like The Glass Bottom Boat hold up much better–and appear more innovative–than a lot of mainstream fair of the same period.  Tashlin has been getting more respect lately thanks to the Looney Tunes DVDs and boosters like Leonard Maltin, John Waters, and Joe Dante.
I was happy to see this appreciation of Tash at Cartoon Brew on the centenary of his birth, and surprised to learn that his peripatetic nature brought him even further afield from his roots. In 1947, with the backing of the Lutheran Church, he made a short film called "The Way of Peace," about human violence and rejection of God, the coming of Christ, and the dangers of the nuclear age in a world without God.
The strangest thing is that it's stop-motion, with a bit of straight puppetry and stock footage mixed in. There's some first class talent involved, including narration by Lew Ayers, George Pal's Oscar-winning special effects man Gene Warren, and Wah Chang, a modeler best known for his work on Star Trek. (He designed the communicator, the Salt Vampire, the Bird of Prey,and other iconic props and creatures. Yes, even the Tribbles.)
Here is the entire film. The print quality is a bit dodgy, but it's worth your 18 minutes: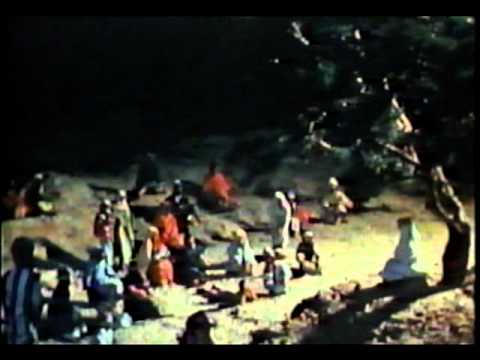 A Note From Your Proprietor: I'm sick and on deadline this week, so updates will be sporadic.