Summer is already shaping up to be a lot looser here on GATM. Traffic is always a little lower in summer, and the content tends to be slightly less serious in general. We've also been going through quite a lot here, and the heavy thoughts are not coming with great ease, so here are a few things I've encountered this week that made me happy.
 1. Joseph Ratzinger
I'm spending a semester immersed in the writings of Benedict/Ratzinger for a graduate class, and  my family got me Christ Our Joy: The Theological Vision of Pope Benedict XVI for Father's Day. It focuses on the theme of joy in the pope's writings, and how Christianity is an outpouring of and invitation to a life of pure joy. I'm enjoying it so far.
 2. The Lego Movie
Lego is the Greatest Toy Ever. Lego games are full of sly wit and brilliant use of pantomime. Even Lego TV shows are pretty decent. About the only bad thing I can say about Lego is the magnetic quality they have for the soft flesh of the bottom of the foot.
And this just looks grand: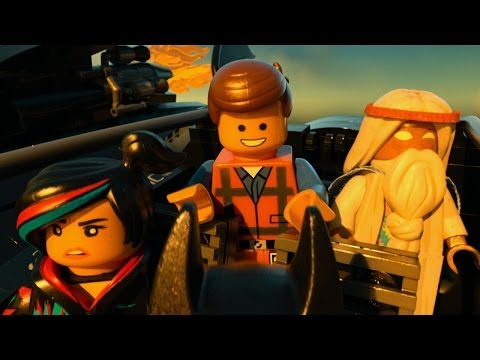 3. Universal Monsters
I'm a 1970s Monster Kid, raised on Universal Monsters, AIP, Hammer, Toho, Harryhausen, Corman, Kong, Aurora Models, and Famous Monsters of Filmland. The original Universal films remain one of my true cinematic loves, and even though I insisted I would not upgrade my whole DVD collection to Blu-Ray, I am picking up some select reissues. The latest are the restored titles in the Universal Classic Monsters Essential Collection. For the first time, the major linchpins of the Universal stable–Dracula, Frankenstein, Bride of Frankenstein, The Mummy, The Wolfman, Phantom of the Opera, Creature From the Black Lagoon, and the Invisible Man–have been treated to superb digital restorations and cleanups. They have never looked this good, and some, such as Dracula, are an astonishing improvement. Beautiful work on important films, with features carried forward from the old DVD sets and a couple new features as well.
4. Critters
 5. Eggs
My new batch started laying early. Happy happy joy joy.
Drop your toaster-, hairdryer-, and chainsaw-equipped lure into the water; let it drop as deep as possible; catch as many fish as you can on the way up; and then blast them with your orbital laser. Oh yeah. (For iPhone and iPad.)
We now have all but one of Fantagraphics' beautiful books reproducing EC Segar's complete run of Popeye. My daughter devours these as soon as they show up. I love 'em too. In many ways, they're as good as the Carl Barks and Dona Rosa runs on Uncle Scrooge.
8. This
And, er … This…
Have a good weekend, folks. May it be filled with popes, Daleks, exploding fish, and 1970s-era kids with mysteriously inappropriate TV show merchandise.