I just felt like a little introduction was in order . . . . thanks for coming by!

What is Raise the Horns?
Raise the Horns is a blog with no particular agenda. It's not a news blog (who could do better than Jason Pitzl-Waters over at the Wild Hunt anyways?), it's not about kitchen witchery, or about a specific type of Paganism. Yes, we do say "Now serving rock and roll and Paganism" and that's totally true. There are some rock and roll related articles on here, and there will be more in the future (even though they are some of the least read things here). Horns are also a reference to the Horned God, and drinking horns, and those things show up here from time to time too, but they aren't enough to build a blog around.
I like to think of Raise the Horns as an online magazine. Sure I post knee-jerk reactions to things like many a good blogger, but some of the pieces on this site have taken days to write. I like writing articles with information and history, and going into corners most Pagan bloggers dare not tread. We've got rituals, media reviews, and all kinds of other things. If something doesn't strike your fancy on Monday you might find something you really like on Thursday. I even write things I personally disagree with as long as I find them interesting.
While Raise the Horns only has a staff of one, I'm not adverse to guest bloggers. If you've got something you want to see up on the site let me know.
If You're a Fan of the Blog . . . . .
If you're a fan of the blog, or like any of the articles on it, you'd be doing me a big favor if you shared them with everyone you know via social media. Writers write to be read, so sharing stuff really helps me out. If you like something, leaving a comment is appreciated too, at the very least the comments help me to figure out what types of articles people enjoy. I will like totally research something and write about it if it's something I think people will enjoy, so help me out, comment on things and spread the word.
Does Raise the Horns review books, music, etc.?
There are reviews on the site, and if you'd like me to review something get in touch with me and we'll go from there. I can't say I'll get to whatever it is you want me to review immediately, but I'll get to it eventually. Word of warning, I might not like what you send me, so you have to be prepared for the possibility of a bad review. However, there's good in nearly everything and I'm not a negative person, so it's rare for me to have nothing positive to say.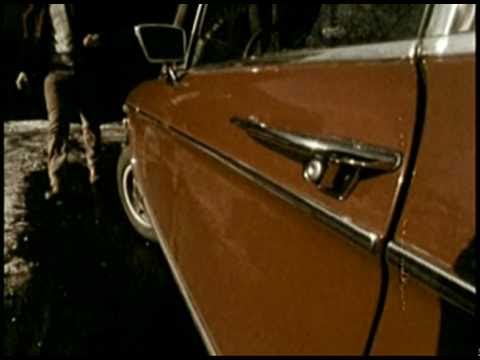 Every Night is Friday Night (Without You) by the Old 97′s
Who is this "I" you keep writing about?
I'm Jason, I'm the guy who writes the drivel on Raise the Horns. I've been a Pagan for nearly twenty years, a devote of the Horned God for most of that time, and have dabbled in almost every corner of the occult and Pagan worlds. I've done Druid Ritual, I'm an initiated Witch, an eclectic Pagan, and an amateur historian interested in anything related to magick, religion, Paganism, or the occult. I live with my wife Ari and two cats in Sunnyvale California, just south of San Francisco. Go Bay Area!
Jason, do you travel? Any chance you might be willing to speak at my Pagan gathering?
I love to travel, and I do a lot of it. During the course of a year I might hit five to six Pagan Festivals, most of them hundreds (if not thousands) of miles from my home. The only downside to it all is that travelling is expensive, and unless something is in my backyard I generally need some help with my travel expenses or the opportunity to sell books or whatever. Since I enjoy travelling and speaking in public I'm easy to work with. I don't speak in public to make money, but I do enjoy breaking even or at least not ending up 500 dollars in the hole.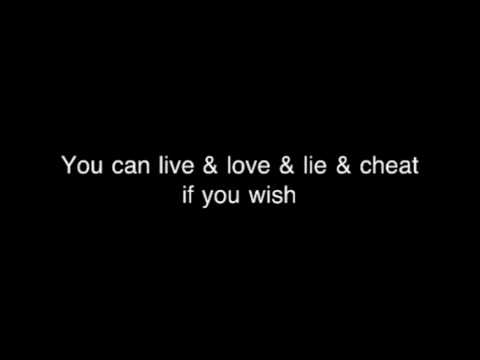 Grant Park by The Marvelous Three (featuring Butch Walker). My first post on RtH used a line from this song in the title.
I've been speaking at Pagan gatherings for over ten years and it's one of my favorite things to do. I currently do about twenty different workshops, ranging from stuff on Aphrodite to Led Zeppelin, with all points historical and horned in between. There's a list here if you are interested in that sort of thing.
How do I get in touch with you?
I'm easy to track down. There's email, which is panmankey at gmail.com, that's just my last name with "Pan" in front of it. I'm also on Facebook in various incarnations.
To become friends with me (Jason) the person you can click here. Warning, my actual facebook page has political junk on it, rants about professional sports (especially football) and other random and annoying things. I don't post lots of stupid pictures or anything, just snide comments.
If you don't care about my love of heavy metal and Jackson Five videos, not to mention football, you can "like" my facebook page. I mostly just post updates on travels and writings on it. It's low level traffic.
There's also the official Raise the Horns facebook site which only posts the updates to the blog (though that could change). Even if it does change it will remain low level. The official page is pretty sorry and needs more followers, I'm begging now.
I'm also on twitter, though rarely. I haven't mastered the art of tweeting, but all of my posts end up there.
If you think we need to meet in person (why I would have no idea) my travel schedule is located at the bottom of the page.
What do you do when you aren't writing?
Lately I've been writing (and keeping up with this page) to the tune of about thirty hours a week. While many of my posts are only 1000 words or so, some of them take hours and hours to write. Just adding all the links to things can take a small eternity. So while writing this blog doesn't pay like a full time job, it often feels like one! In order to get out of the house and interact with other human beings I work ten to twelve hours a week at a used and new bookstore a few blocks from my house (I'm reducing my carbon footprint!).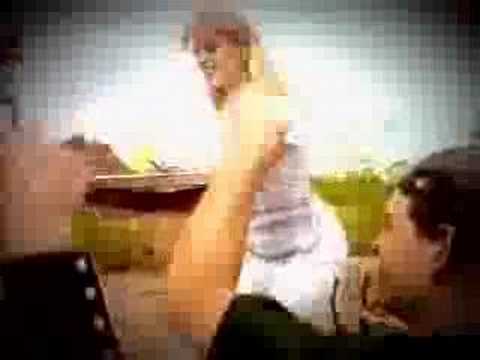 Banditos by The Refreshments, the most well known track from Fizzy Fuzzy Big and Buzzy, my all time favorite album.
I listen to a lot of music, and while the blog its self is full of references and articles about "classic" rock bands, the stuff I listen to the most tends to be a little newer than that. I do think Led Zeppelin is the greatest thing in the history of music, but my favorite album of all time is Fizzy Fuzzy Big and Buzzy by the Refreshments (now known as Roger Clyne and the Peacemakers). In addition to Roger, I'm also a huge fan of Butch Walker, and The Old 97′s/Rhett Miller. All of that stuff's not really Pagan so I'll never have a chance to write about it on the blog, but I love it anyways.
I'm the weird Pagan who is into sports (Go Steelers!), and I'm allergic to beer, but absolutely love hard cider. I'm easily manipulated by hard cider, and sharing a cider with me is the easiest way to get into my good graces. In addition to that I'm a big reader, and try to finish a book or so a week. Often those books are related to whatever Pagan type project I'm working on, either related to the blog or whatever my newest lecture/workshop is going to be.
The Bay Area is a Pagan Paradise and there's always a lot to do here. In addition to running a circle in my living room, I'm involved with a local coven, and two of the bigger, open, Pagan groups in the area. I think I have four Samhain rituals coming up? Let's hope none of them conflict with football.
Any big secret ambitions?
Yes, I have one. I desperately want to be a guest on Real Time with Bill Maher. Whoever starts "10,000 Pagans for Mankey on Bill Maher" will have my eternal gratitude.
ON THE ROAD
I travel, not as much as I would like, but more than most Pagan writer types. I love being out on the road, and I'm as comfortable in a hotel room as a tent. It's all good either way. This summer I'll be at the following festivals:
Sirius Rising July 15-21
Brushwood Summerfest July 23-29
My only trip out East this summer will take me to Brushwood for two weeks. I'll be doing lots of history workshops and the 1899 Ritual at Summerfest.
Sacramento Pagan Pride September 21-22
Earth Warriors Festival September 26-29
Not that those last two websites are updated to indicate my presence, but I'll be around. Earth Warriors is in Ohio, so more air travel!