I am Catholic Convert who was raised between cultural Catholics and Baptists. After a life of acting out due to being sexually abused as a child, having children (starting at the age of 16), a late miscarriage, a divorce, being a single mother, a drunk, and all around hot mess, I walked into St. William Catholic Church and began RCIA with Noe Rocha. I went there looking for a way to get my live-in boyfriend to marry me, but what I found was Jesus waiting for me. In the Spring of 2010 I went to Rome where I encountered Christ in a real and powerful way.
My boyfriend, Stacey, did propose and we were married October 7th, 2010, Feast of Our Lady of the Rosary. I have 4 children and 3 step-sons. My children came into the Church with me on Easter vigil 2010 and my step-sons came into the Church in May 2011.
I love opportunities to share my story of being a lost and injured sheep who was found by the Good Shepherd.
I am a regular contributor on the Jennifer Fulwiler show on SiriusXM The Catholic Channel as well as a contributor on Aleteia. I just signed a contract to publish my first memoir and hope to have it published soon! First, I need to kick my addiction to Facebook. I wrote a chapter in Patrick Madrid's book Surprised by Life.
On March 8, 2017 my oldest son, Anthony, committed suicide in the family garage. I have spoken about the aftermath of this tragedy on Jennifer Fulwiler's show just weeks after it happened. Part of my healing process is to talk about Anthony and how his suicide has impacted our family. Honoring his memory is the best thing I can do. I'm discerning the many ways to do that, but for now, talking about him, his life and suicide is the best way.
I work with event organizers to tailor my talks so that they meet each audience's unique needs. My most popular talks are on the subjects of:
My conversion story
My pro-choice to pro-life conversion story
How I came to embrace the teachings of the Church on sexuality
Me and my husband's sterilization reversals
My story of being a teen mother and facing crisis pregnancies
How to talk to people when they are facing a crisis pregnancy
How to deal with people who are not interested in living the Catholic faith.
How I to live in this culture as a Catholic
Parenting kids from newborn to adulthood
The suicide of my oldest son Anthony
Caring for children with mental illness
I'm happy to consider your request.
Please email me at LeticiaOAdams at gmail dot com.
Or you can reach me by mail:
PO Box 815
Round Rock TX 78680
Make sure to include your organization's website, the expected number of attendees, and the date of the event.
Here is a recent interview that I did with Megan Silas on Red-C radio in College Station Texas.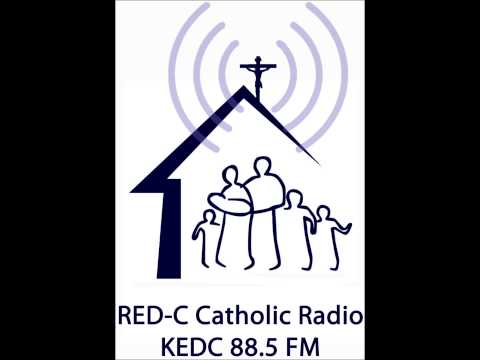 Here is an interview that I did with Greg Camacho on Catholicism Live in San Antonio Texas.
The Prosperity Gospel and Christian Unity /w Leticia Ochoa Adams by Pilgrim Center Of Hope on Mixcloud