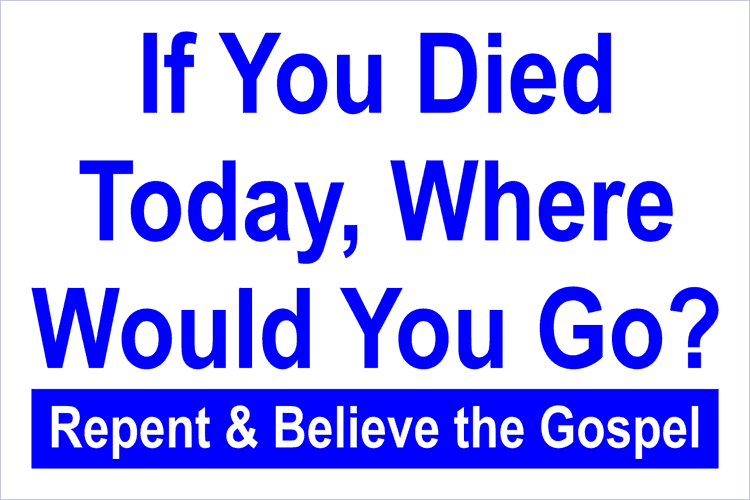 There are many other ways to formulate this question, but, insofar as they are sincere, they all drive to find the telos of the life of a Christian, the ultimate goal and the motivating desire that guides the Christian's life. In reply, I have often heard that the purpose of a Christian life is salvation: to be saved, to go to heaven. The Christian life, then, becomes the way one ought to live in order to attain salvation—and avoid damnation.
As I see it, the rhetoric of this evangelical narrative is deeply misguided.
The "point" of a Christian life is, in its most literally sense, to imitate Christ. It seems clear, even in this early, basic sense that Christ was not motivated by a desire for his own salvation—and certainly not his own self-preservation—but, instead, by a desire to be united to his Father. This Christ-like desire may be what some people mean by the term 'salvation,' but, even now, we can see that this desire for unity with God is not the same as what is often referred to as 'salvation' by religion teachers, evangelists, and homilists.
Furthermore, if we look into how tradition has understood and imitated the life of Christ, we see that the reply to the original question is not salvation but holiness. The purpose of a Christian life is to become holy and, in doing so, give glory to God. The rhetoric of 'holiness' has an inflection that avoids many of the pitfalls of the discourse of 'salvation.' This is because, at least in the rhetorical sense I am using the terms here, becoming holy can stand alone, apart from salvation. Surely, many would find it odd to become holy and be damned, but this is precisely the point: to seek holiness is to abandon the self-preservation of salvation for the sake of seeking God and God alone.
I often grow concerned that Christianity is sold as an insurance policy—If you died today, where you would go? Heaven or hell? If you answered heaven, then you're in luck! We've got just the thing for you: Jesus, the Gospel, and more; but most of all: lots of heaven and no hell! Yippee!
In the midst of the desire for heaven and the fear of hell, we are prone to lose sight of the universal call to holiness. At the very least, we can often put the cart before the horse by making the universal call to holiness an instrument for getting into heaven and avoiding hell, a mere method for salvation.
Make no mistake, any "evangelization" that sells this cheap rhetoric of 'salvation' is only appealing to an ordinary human instinct: self-preservation. It appeals to the same psychology that makes people lose weight, stop smoking, and wear a seat belt. On the other hand, any evagelization that demands fidelity to the universal call to holiness makes an appeal that is extraordinary and divine.
If the Christian life is nothing more than a riff on the instincts–and politics!—of self-preservation, then, it is neither special nor of particular value. If the purpose of a Christian life is to be saved, go to heaven, and avoid going to hell, then, it is religion selling snake oil. However, if the purpose of the Christian life is to be holy for the glory of God, then, it is sacred, rare, and full of precious, enchanting (and tragic!) grace. A Christian life seeking holiness is the fruit of a religion seeking God, love, and theosis, come what may.
One quick clarification: I am not dismissing the theological business of soteriology and eschatology. I am simply referring to a way of speaking that dominates the pastoral domain—at RCIA classes, parish retreats, and in homilies. I wrote this post rather dispassionately, but lest you be misled: I am a testament to a life changed by realizing the difference between the meaning of these two different kinds of answers. I cut my teeth on the salvation narrative for all of my childhood and adolescence and, at the very moment when I thought I must abandon my faith (because of the poverty of that narrative), I found the sufficiency and beauty of the universal (catholic) call to be holy. It saved me.
Even if I am damned for it, I must be holy.