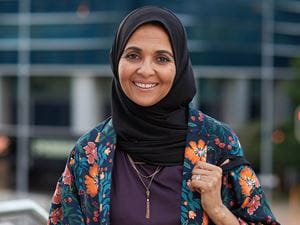 shutterstock.com
The term 'hijab' is an Arabic word which means partition or curtain, and in Islam it is a term which applies to all manners related to modest dress and behavior, for both men and women. The most visible manifestation of this practice is the head covering worn by some Muslim women, which is often referred to as 'hijab'. In many countries, the word 'hijab' has become a replacement word for headscarf. In this context, and when used most commonly, the word 'hijab' often means a head covering which wraps around a women's head and neck, leaving the face exposed. These can be worn in any variety of styles, colors, and textures. However, the term can also refer to a wide variety of head coverings worn by Muslim women, with distinct styles and religious interpretations, and the complex of behaviors associated with modest living.

There are many reasons that Muslim women might decide to wear hijab The decision is often personal. Many Muslim women understand covering their head to be a religious obligation, or a way to demonstrate their Muslim identity in the public sphere. The traditional wearing of a headscarf is only mandated in Muslim tradition for women who are in public, or for women who are in the presence of men to whom they are not related. As a result, Muslim women who cover their heads for religious reasons do not feel this obligation to cover their heads when alone in their homes, or in the presence of other Muslim women.

Some Muslim women wear a headscarf for cultural reasons. This might be because she lives in a community where everyone covers their head, and it is part of the normal way of dressing. This might also mean she lives in a community where some people don't want Muslim women to wear headscarves, and it is a way to show pride in being Muslim and pride in one's Muslim heritage.
The Quran does not explicitly call for Muslim women to cover their heads, though there are several verses that promote dressing modestly, and describe practices to keep men and women from immodestly encountering one another. The covering of one's head, however, has become a standard and accepted religious interpretation throughout much of the Muslim world. There are several references in the Quran and other scriptures of the Muslim faith that describe how the wives of the Prophet Muhammed would be separated by a veil, so they could be present without having to change their dress, and these textual references have become the basis for many to argue that Muslim women should cover their heads in public. (Other scholars suggest that such practices might have only been in place for the wives of the Prophet).
3/23/2021 6:32:39 PM