One thing I love is a good subscription box. You know. Pay a certain price every month to receive a box of goodies in the mail. It's fun! The anticipation of the box every month. The surprise of what you will recieve.
Recently, my family and I had the chance to review The Witches Box. And we are all very impressed! We shared a longer review on the 3 Pagans and a Cat podcast, so I won't go too crazy here. But I want to give a brief description of the box service, some of the other services they provide, pictures and links.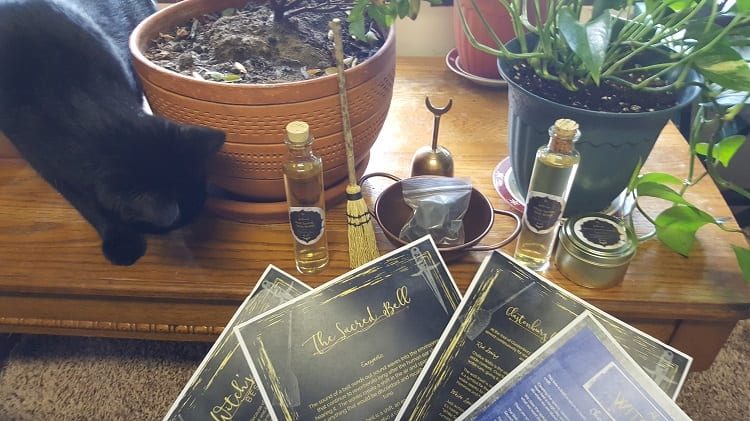 The Witches Box Is Cat Approved
The Witches Box  is a monthly subscription service providing high quality tools and spell ingredients. Each month, the subscriber receives a box with a specific focus or magickal working. Products are chosen from a broad range of altar and witchcraft tools to provide what's needed to perform the ritual or spell. And I do mean high quality, full sized products and tools.
In addition, beautiful Book of Shadows pages are provided describing the tools and giving more information about the focus/intention. The goal of the box is to meet a Witch's magickal needs with wellcrafted items, and assist the Witch in building a repository of magickal knowledge.
All of this is great but what makes The Witches Box stand alone is access to an exclusive online community to learn how to use the items from the box. There is also a blog on the website and an email newsletter which includes access to free downloadable Book of Shadows pages every month.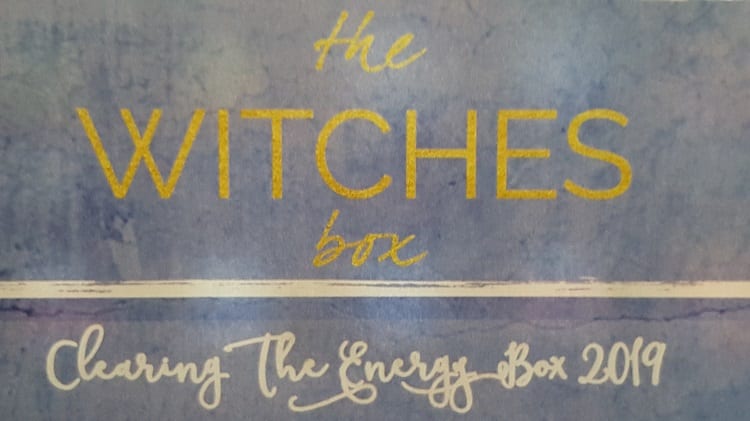 Crafted With A Witches Need In Mind
This is a very good monthly subscription service which offers a lot for the person willing to pay for it. The contents are high end, the production of the printed materials is exceptional and the opportunity to "dig deeper" into the chosen focus/intention is appealing. However, the fee of $75 per month makes The Witches Box one of the more expensive box subscriptions available.
Here's the good news. If the price is too rich for your current finanacial diet, then signup for the newsletter and take advantage of those free monthly downloadable Book of Shadows pages. Or visit their Witch Store, where individual items are available for purchase. There is also an affordable Witches Book subscription option!
3 Pagans and a Cat highly recommends The Witches Box. Everything in the box is beautifully designed and crafted with attention to detail. But more importantly, they offer the opportunity to learn how to use the contents with confidence, be part of a community, and make additional information, resources and products available.