Last night, while watching television with my son, I learned the sad news that Ruth Bader Ginsberg has crossed the veil. Much like others have been expressing throughout social media, my immediate responses were "No." and "F**k!"
We have lost a powerhouse of equality in the Supreme Court. We have lost a Warrior of the Constitution. And I'm not going to try to describe this remarkable woman or all she accomplished in her career here. Rather, I recommend you to the amazing documentary about her life: RBG (available to watch on Hulu and Amazon).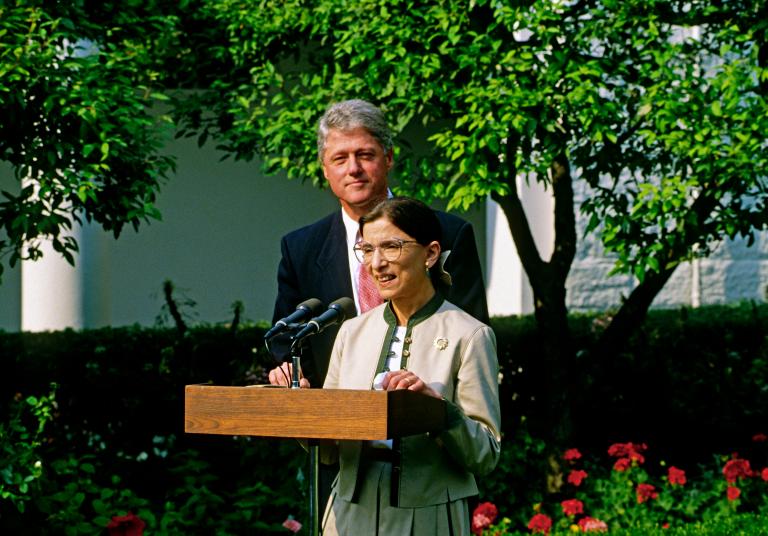 RBG: What Do We Do Now?
Flags are flying at half staff. People are sharing RBG's likeness on Facebook. Articles and reports are flooding the news outlets. We all know what is going to happen to the Supreme Court as the Senate Majority Leader has said he will push through a vote on the administration's nomination.
So, we are left with the question of what do we do now? Where do we go from here? Do we hang our heads in despair? I know it's tempting, but no.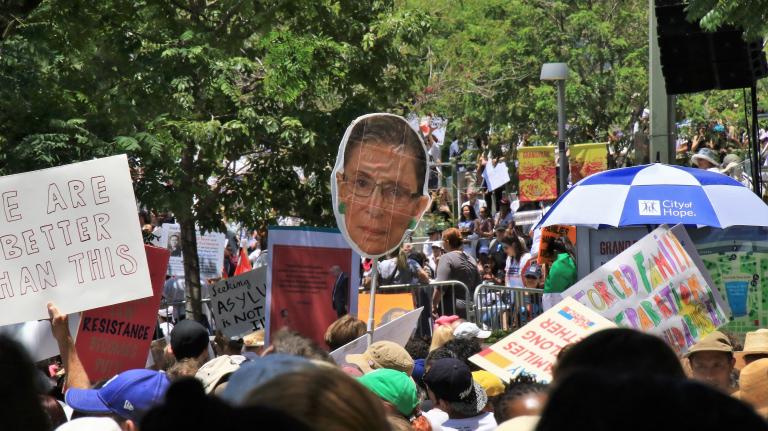 One Voice Is Significant. Many Together Are Powerful.
If we want to honor RBG's legacy then we defend our country, our constitution, our rights as citizens by voting. We practice our First Amendment rights to protest in spite of the current administration's characterization of doing so as "thuggery". We stand with the marginalized who are being held through mass incarceration in prisons or on the border.
As Witches, we work our spells against the Patriarchy (and if you need a little power boost, check out Blackthorn's Botanicals new Hex the Patriarchy Tea: 100% Gross Proceeds going to the AntiDefamation League in honor of RBG).
We fight for women to maintain the right to choose (and maybe find ways to offer what's needed when it is taken away). Stand with our LGBTQ friends, neighbors, and loved ones to protect their right to marry, or protection for those who want their outside body to match who they truly are within. And hold our government accountable when they try to ignore the Constitution or make a mockery of the Bill of Rights
None of this will be easy but when has it ever been?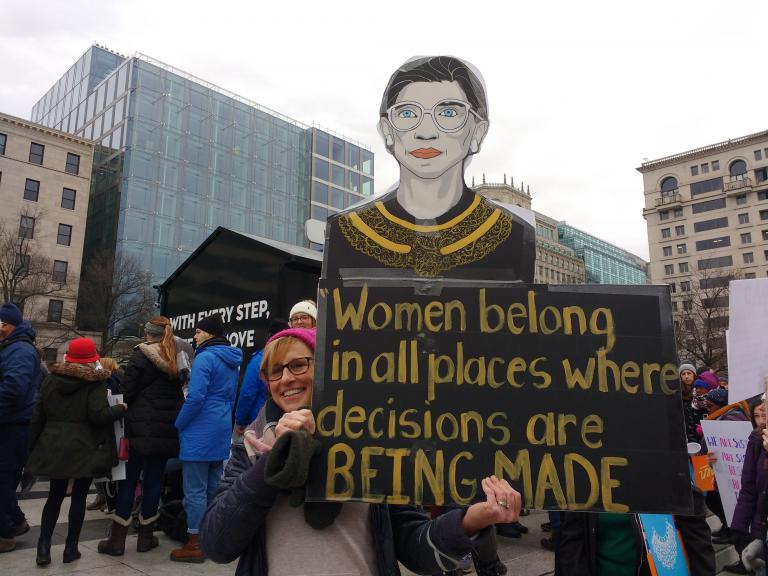 RBG: May Her Memory…
Through reading comments and posts on Facebook (several by Jewish friends), I have learned that "RIP-Rest in Peace" is a sentiment steeped in Christian theology. Something I did not know even having been raised in that religion. I thought it to be a cultural thing. But then Christianity is the overculture with which we are influenced so…
Anyway, I've learned it is appropriate within the Jewish religious tradition to say "May their memory be a blessing." So, I amend any RIP's I've said at Justice Ruth Bader Ginsberg's passing to "May her memory be a blessing."
But to add my voice to another meme I've seen going around Facebook, I also say "May Her Memory Be A Revolution." Because it has never been more important for "we the people" to make our voices heard. The coming months will move our country either forward or send us sliding into a dangerous, backward reality. Or worse, we could be witness to the end of our democracy as we have known it since the Founding Fathers began this Great Experiment.
All of us who have benefited from the work of RBG owe it to her legacy to step up. Take-up the causes for which she fought (literally) to her last breath. May her memory be a blessing (and a lesson) to us all.