I'll be honest, I'm not feeling the Imbolc vibe this year. It's hard to imagine Spring arriving any time soon when bitter cold, gray skies, and snow are your current reality. Michigan. So drab in Winter. However, I can get behind the celebration of hearth and home. Warmth. Encouraging anticipation of more hopeful days ahead. So, that is what I'm going to focus on.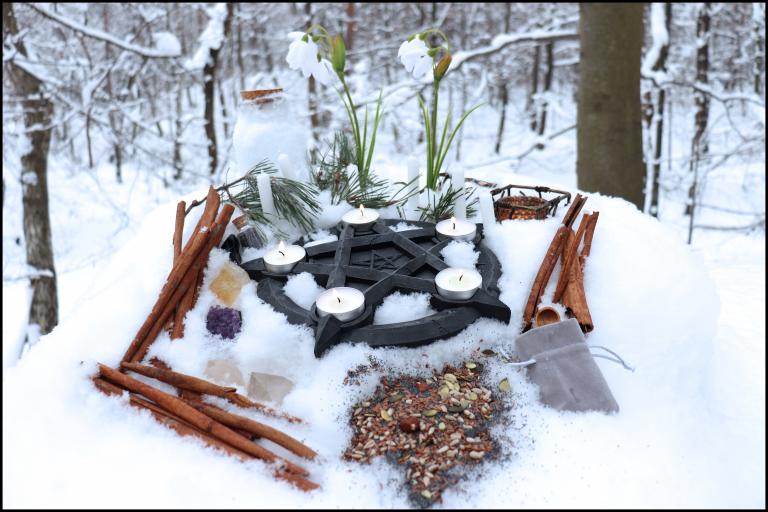 Hearth Health
Imbolc/Imbolg is a day that honors Brighid. My family and I have talked about the celebration of her day on our podcast in two holiday-inspired series: Wheel of the Year — Imbolc and Fire Festivals — Imbolc.
In the past, I've focused on preparing for Spring by cleaning my home. However, in this post, I'm going to focus on bringing a sense of warmth into the hearth and home through plants and food.
**For all recommendations listed, please be aware of children or pets in the home and do your research. And always check any suggested herbal infusion for contraindications and check with a medical professional.**
Plants
Most plants have interesting spirits who can become a spiritual ally in your home and practice. However, there are some that are well suited for offering positive energy into a home, bringing a sense of light and warmth with them. Some of these plants include:
Rosemary
Sage
Ivy
Aloe
Oregano
Lavender
Rose
Jade plant
Each plant has different requirements for water, light, plant food, etc., for indoor growth. Even so, all of these plants can grow in a pot indoors. Part of their role (in a physical sense) is to cleanse the air. They will aid in this function in a spiritual sense as well.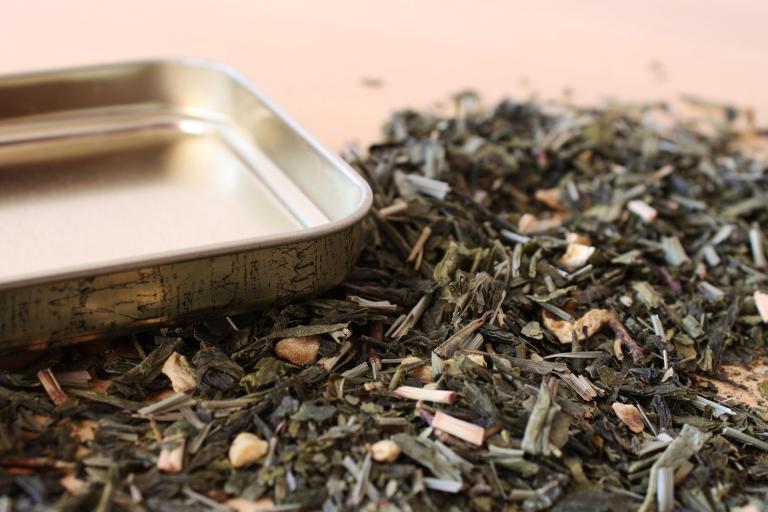 Food To Honor Brighid and Comfort The Soul
Comfort food. We all know what it is and indulge when needed. One of the great things about Imbolc is that such hearty foods are on the menu. Bread. Cheese. Lamb or beef. Winter root vegetables. Dried fruits. And if you are a cook or baker with extra flair, some kind of flambe is quite a showpiece.
You can also keep it simple. Try a warm beverage such as a Dandelion Leaf or Jasmine herbal infusion. If you prefer, drink a cup of rich hot cocoa with an added pinch of cayenne and cinnamon. You may be surprised how much everyone enjoys the extra kick.
When it comes to an Imbolc meal, sometimes easy is the best way forward. For me, that is grilled cheese. You can make it basic with sandwich bread, butter, and American cheese. Simple. Or you can go find different types of bread, cheeses, flavored butter, and fruit spreads to play with in creating your sandwich. Here is my favorite sandwich to date:
Gwyn's Grilled Cheese with Havarti, Spinach, and Jam
Ingredients:
2 slices hearty bread (12 Grain, Oatnut, or Sourdough)
2 slices Havarti cheese (swiss or provolone are also an option)
1/2 cup baby spinach leaves (stems removed)
Irish Butter
Jam (strawberry, cherry, or apricot)
Instructions:
Spread butter on one slice of bread, flip to the other side and spread a thin layer of jam.
Place the bread butter side down onto a skillet over low heat.
Layer with one slice of cheese.
Add spinach on top of the cheese.
Place the second slice of cheese on top of the spinach.
Spread another thin layer of jam on the second piece of bread, then butter the opposite side.
Place the bread jam side down on top of the spinach.
Grill in a skillet until both sides or golden brown with a nice crust.
Slice sandwich in half and serve with a side of blackberries. Pair with milk, a favorite mead, or wine.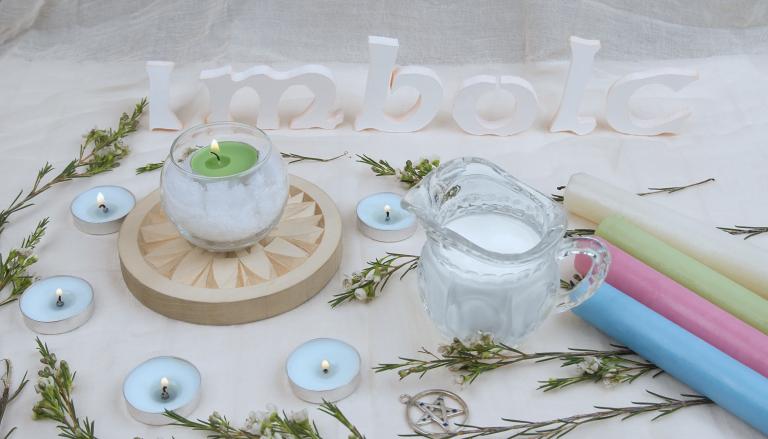 The Blessings of Brighid To You
One more thing to consider in preparation for Imbolc. The scent is a very powerful thing. With it, we can evoke feelings of happiness, peace, calm, etc. It can also be energizing, empowering, and invigorating.
And with the use of scented candles, essential oils, incense, infusions, or decoctions (cinnamon and oranges in hot water on a stove is excellent), we can add to the overall atmosphere of our hearth and home. Obviously, we need to be mindful of people with sensitivities but even the scent of fresh-baked rosemary bread or lavender cookies can be soothing.
May light, warmth, and health be yours now and in the coming months. May Brighid's flame warm your hearth and keep your home in safety.