There is a path in witchcraft that can make people wary, using baneful herbs in magickal practice and ritual. It is the Poison Path. But, you can be sure to make a safe journey with Coby Michael's new book! The Poison Path Herbal: Baneful Herbs, Medicinal Nightshades, and Ritual Entheogens — a must-have resource.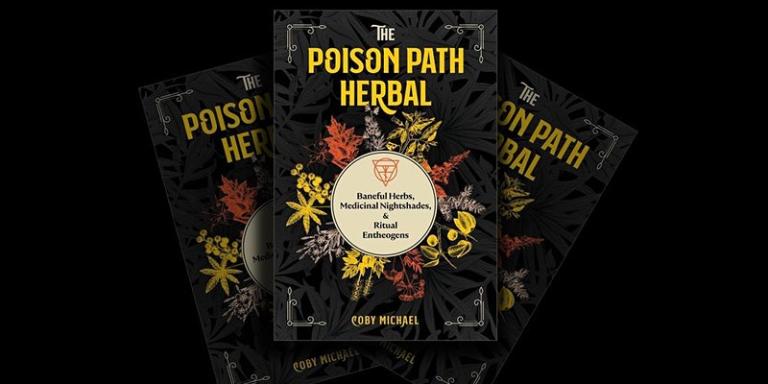 Poison Path Possibilities
Anyone working in herbalism and nature-based magick can tell you that plants are beautiful allies. Plants are versatile and valuable in many ways but this should not lead one to believe nature is "safe." Additionally, there are herbs that many magickal folks want to grow or use based on their traditional associations in witchcraft.
However, many of these herbs and plants are baneful (harmful or poisonous) requiring safe handling methods and usage. Indeed, working with these plants without a solid knowledge base can be risky (if not deadly) for the unaware.
Enter Coby Michael! He is a skilled herbalist and occultist. I am honored to know him and have worked events with Coby in the past. I cannot tell you how excited I am about this book. There is so much good information from years of study and practice included within. So, let's get down to it.
Poison Path
What will you learn if you read Coby's work? Important information you will need to move into working with baneful herbs. Terminology, history, methodologies, occult philosophy from the Kabbalah, and alchemy, etc.
There is a section on Flying Ointment (its origins, modern recipes, and ritual use), extraction methods, infused oils, tinctures, determining alkaloids for dosages, cultivation, harvesting, and much more.
The Poison Path Herbal by Coby Michael is a treasure trove for the witch yearning to know what it means to work with baneful herbs such as belladonna and datura (among others). This book is well researched, comprehensive — both scientific and magickal. Coby has years of experience and knowledge that shine forth in every word.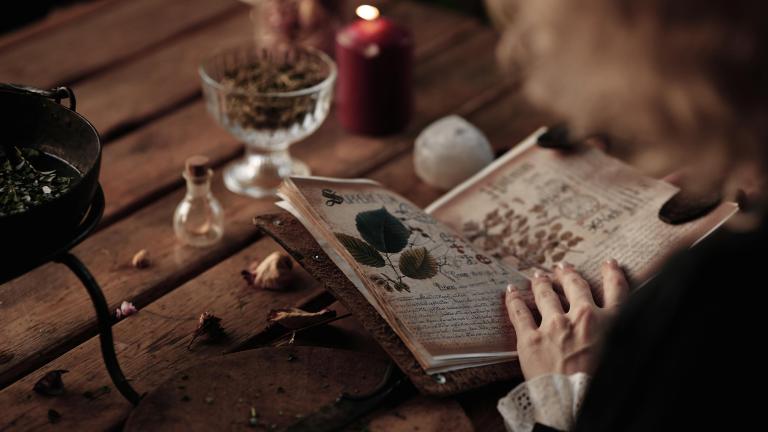 Final Thoughts
While not an "easy" read, The Poison Path Herbal by Coby Michael is a necessary resource for anyone who wants to learn how to work with baneful herbs for safe and effective handling. Pick up a copy from the author's website. The paperback is available for pre-order or Kindle on Amazon and other retail sites or shops.
Working with baneful herbs is not for every Witch or magickal practitioner. And that's cool. But, I'm delighted to have The Poison Path Herbal available for those of us who do. Highly recommend it to the right reader.