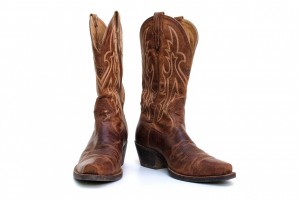 I grew up in Northeast Tarrant County. That may not mean anything to you, but it lies on the left edge of the Dallas / Fort Worth Metroplex, but the right edge of the political spectrum. I grew up with Rush on the radio (the talk-radio host, not the band), and I was content to view my mainline-protestant faith through the lens of a political platform. Don't get my wrong, my parents had carefully thought through every political opinion they held, but as a child I accepted them without thought. This was coupled with our being in a church community that tilted toward semipelagianism. It was my understanding that you are supposed to pull yourself up by your bootstraps both spiritually and economically.
Anyone who is privy to my current political opinion, knows that it is best described as 'conflicted.' Catholicism has ruined me for partisan politics. Certainly, Catholicism does not have this same affect on everyone. Some still find the extremes in their chosen political party to be compatible with their faith. But slowly, and almost imperceptibly, the wind of doctrine eroded my rock-solid political certainties. I haven't switched sides, I see both sides as deeply flawed.
Eight months after entering into full communion with the Catholic Church, I became the Director of the Marriage, Family Life, and Respect Life offices for the Diocese of Tulsa. In the four years I was there, I marinated in documents concerning the dignity of the human person, I dabbled in the documents on the rights of workers, and I tiptoed up to documents which declared the need for solidarity. That concept was foreign to me, because the party of individual responsibility denies that anyone else's outcomes ought to affect my behavior.
Individual Responsibility?
There is something to be said for a person acknowledging and accepting responsibility for their actions and the consequences of those actions. This is a necessary step on the journey toward maturity and virtue. But when the push for someone to take 'personal responsibility' ignores the influence of others, of community, and of society on the problem, it becomes nothing more of a cop-out to justify our own comfort at the expense of our brothers.
The Catholic Church calls for her children to balance the competing values of Subsidiarity and Solidarity, allowing neither one to overtake the other. A person is responsible for their own actions and reactions, but I must be my brother's keeper. I must see my part in creating or maintaining the structures and conditions which caused the condition.
Pope Benedict XVI spoke of what happens when either one prevails at the expense of the other:
"The problems of … today's world, are multifaceted and complex, and they cannot be dealt with through generic programmes. Undoubtedly, the fundamental question about the way that the Church, illuminated by faith in Christ, should react to these challenges, is one that concerns us all. In this context, we inevitably speak of the problem of structures, especially those which create injustice. In truth, just structures are a condition without which a just order in society is not possible. But how do they arise? How do they function? Both capitalism and Marxism promised to point out the path for the creation of just structures, and they declared that these, once established, would function by themselves; they declared that not only would they have no need of any prior individual morality, but that they would promote a communal morality. And this ideological promise has been proved false. The facts have clearly demonstrated it. The Marxist system, where it found its way into government, not only left a sad heritage of economic and ecological destruction, but also a painful oppression of souls. And we can also see the same thing happening in the West, where the distance between rich and poor is growing constantly, and giving rise to a worrying degradation of personal dignity through drugs, alcohol and deceptive illusions of happiness.

Just structures are, as I have said, an indispensable condition for a just society, but they neither arise nor function without a moral consensus in society on fundamental values, and on the need to live these values with the necessary sacrifices, even if this goes against personal interest."

Benedict XVI, "To Brazil on the Occasion of the Fifth General Conference of the Bishops of Latin America and the Caribbean" Vatican Website, May 13, 2007, accessed April 23, 2016, http://w2.vatican.va/content/benedict-xvi/en/speeches/2007/may/documents/hf_ben-xvi_spe_20070513_conference-aparecida.html
Politics won't save us. Both capitalism and communism will do their best to subjugate us.
Rampant Individualism!
I was having dinner with Bishop Edward Slattery, and several of us were talking about the contributing factors to the demise of a sense of community. We spoke of tiny things like air-conditioning and garage door openers that isolate us from our next-door neighbors, of specialization which sees any given problem as the purview of a specific professional, rather than our concern, and we spoke of the problem of rampant 'Individualism' we saw in our culture. Bishop Slattery paused for a moment and thoughtfully corrected us saying something to the effect of "No, individualism is a good thing. It is good that we recognize the value of each person, to see them as they are – as a distinct individual with unique gifts and contributions. What you are describing is 'rampant independentism.'" The point was made. We cannot isolate ourselves. We are all interdependent. We cannot imagine that the ripples which flow from our decisions do not concern us. We cannot pretend that we are guiltless for our contributions to the situation of others.
We are all connected, this is the basis of the principle of solidarity. We are brothers. We are family. And we cannot only be concerned for our tribe. We must recognize the face of our father in the faces of the poor, the oppressed, the depressed, and the isolated. We must do everything within our power to relieve the suffering of the afflicted. How this is accomplished, we may not agree, but we cannot pretend that it is not each of our personal responsibility to care for our suffering brother.
It Depends
Whatever it is, it depends on me, it depends on you. We must accept our part in ensuring that society adheres to just structures, we must promote moral consensus on fundamental values, we must sacrifice to see this happen. Perhaps in your defensiveness you've given me all the reasons why this doesn't apply to your situation. That's the Holy Spirit. Don't ignore him. That is the very situation in which you can make a difference. You can't save the world, but you can be the representative of the one who did.
A Note About Comments:
This is my blog, so the comments abide by my rules. This is a community for support and the free exchange of ideas. Uncharitable comments will be deleted. Habitually uncharitable commenters will be entrusted to the mercy of God and banned. You are free to disagree, but honor the humanity of every person here; we're all fighting a hard battle.